Old Photographs & Drawings of Liverpool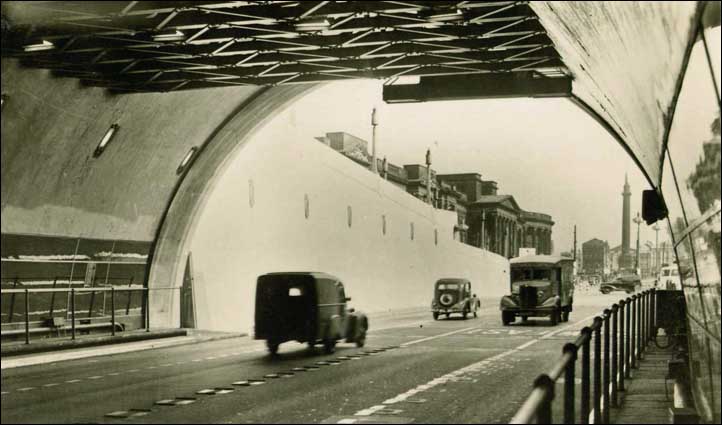 The Liverpool end of the first Mersey "Queensway" Tunnel in the 1950s. The grand buildings in
William Brown Street ahead may be seen again on this page...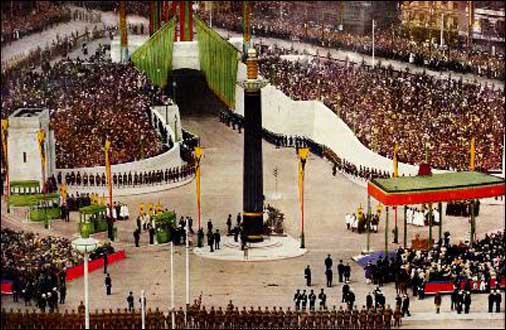 The Queensway Tunnel was opened on July 18, 1934 by King George V and Queen Mary, in honour of whom it is named.
200,000 people watched the opening from the Old Haymarket entrance, in Liverpool (including the author's mother).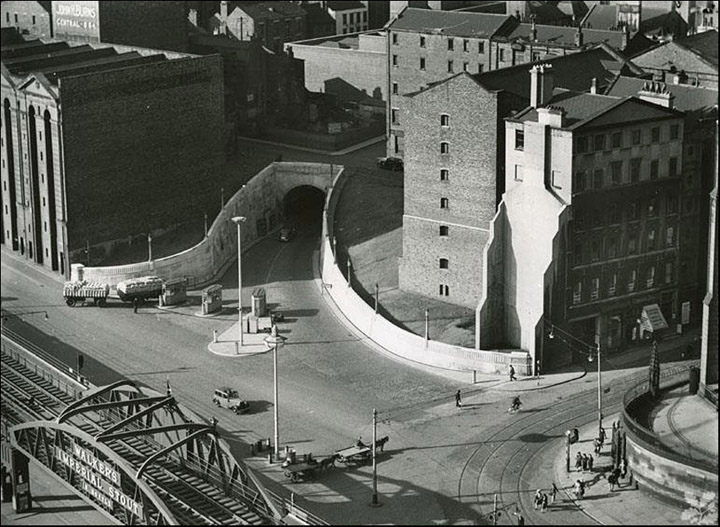 This 1940s photograph shows how the Mersey Tunnel's dock entrance was neatly fitted into the older cityscape.
Water Street and St. Nicolas' Church are on the right and the sadly-missed Overhead Railway runs beneath.


Queensway Tunnel: Wikipedia | The Mersey Tunnels Users Association