Old Photographs & Drawings of Liverpool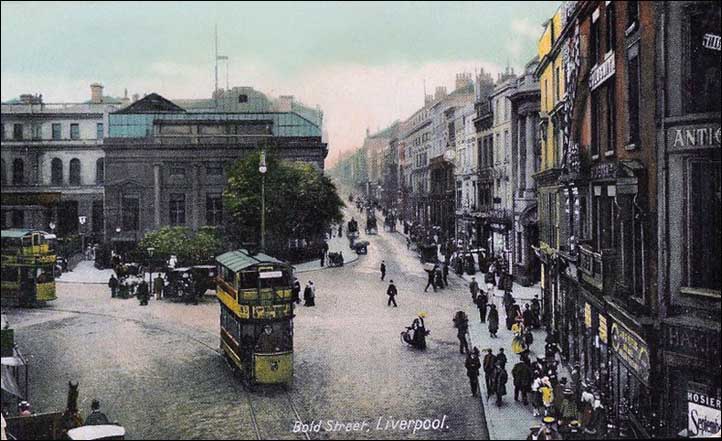 The corner of Ranleigh Street and Bold Street in 1910. Aside from the disappearance of the trams, the proliferation of traffic- but the pedestrianisation of this end of Bold Street- the scene has changed remarkably litttle sice this picture was taken almost a hundred years ago. Central Station- on the extreme left of the picture- can be see again on this page...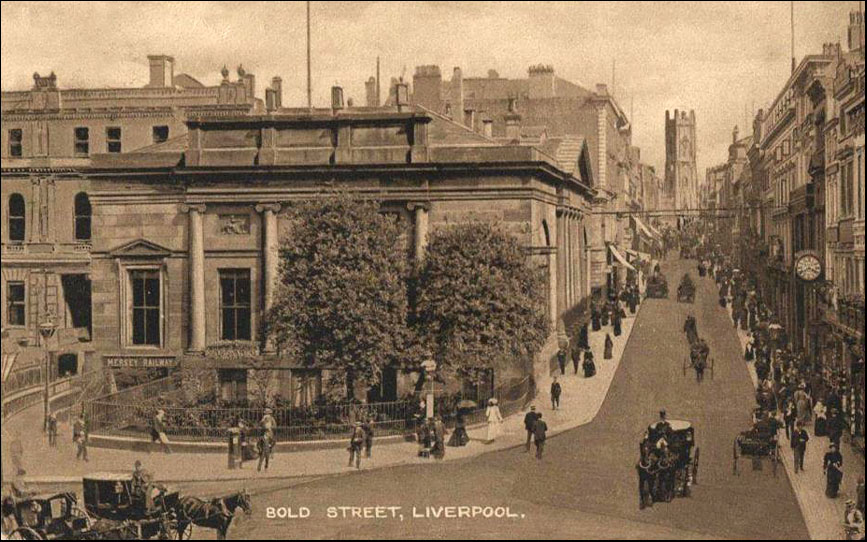 Seen in both of the above photographs, St. Luke's Church (1811) was gutted in the May
Blitz of 1941but remains today as a war memorial. Its interior has been laid out as a garden.
Learn much more by visiting the church's own superb website here...