Old Photographs of Liverpool: The Building of Liverpool Anglican Cathedral 2 part 1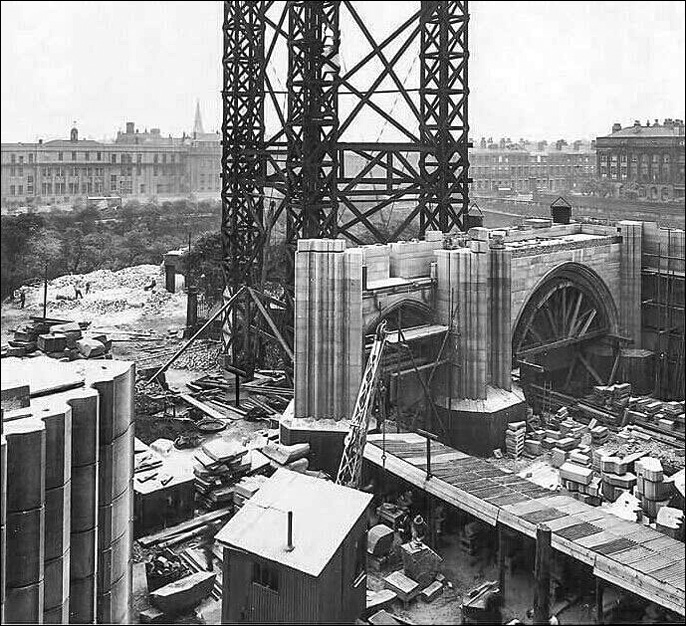 Early stage of the cathedral's construction c1906. In the background, Canning Street and Gambier Terrace are to
the right and the Liverpool Institute School, now LIPA, the Liverpool Institute of performing Arts, is seen on the left.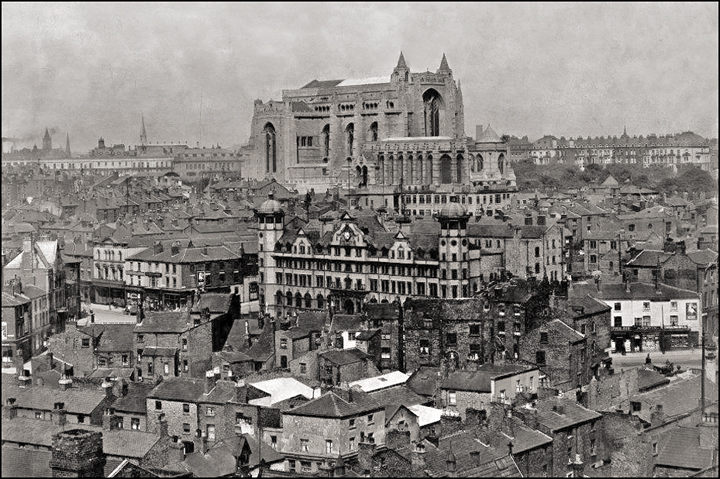 The grand David Lewis Hostel can be seen in the centre of this photograph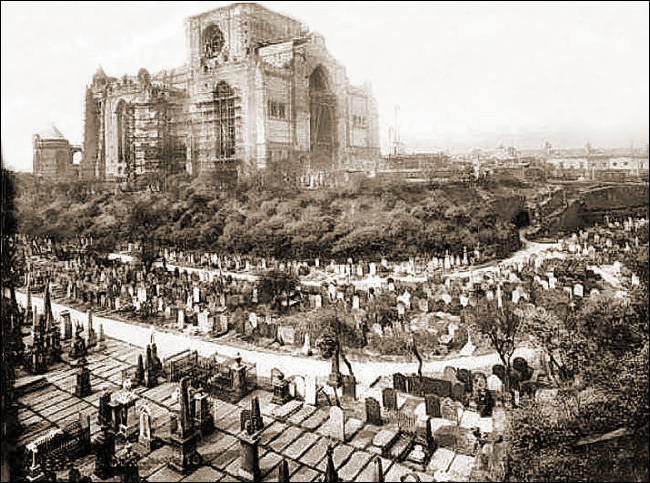 The cemetery on St. James' Mount as it used to look before being 'tidied up' in the 1970s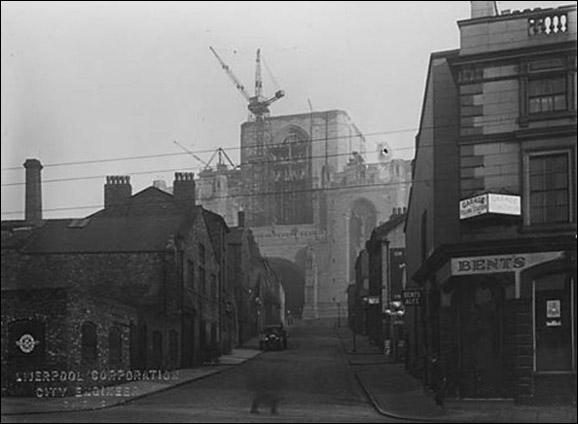 The tower starts to rise: 1934



The mighty bulk of Liverpool Anglican Cathedral seen from Great George Street, 1942
Rushworth's Organ Builders is visible behind the tram in the foreground.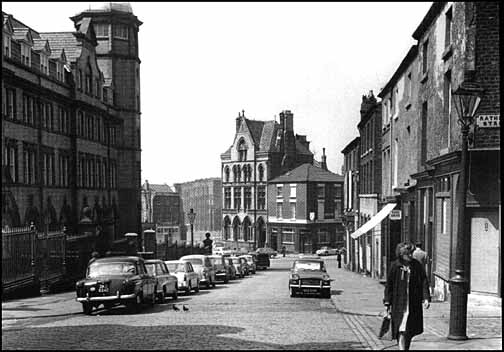 Nile Street seen from the Cathedral. The 'Davy Lou' (David Lewis Hotel) is on the left.
All of these buildings, except for the tall bank in the middle distance, have now gone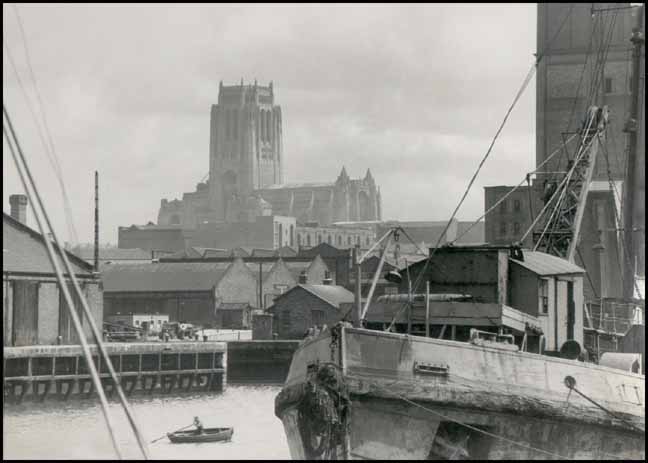 The Cathedral from Coburg Dock by Edward Chambré Hardman, 1950s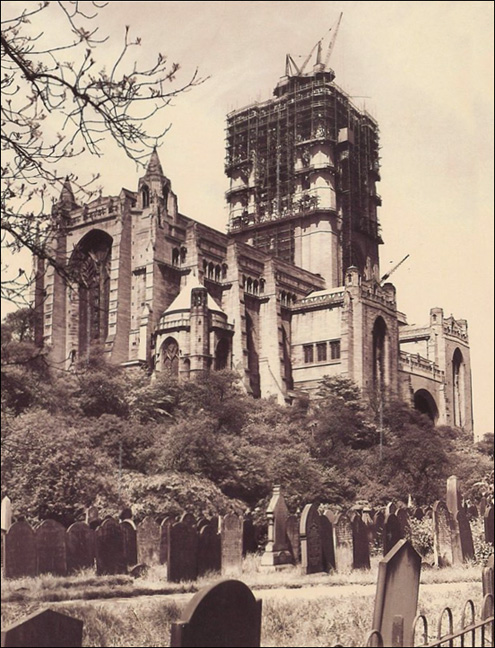 The Cathedral and churchyard in 1938



Work progressing on the north end of the Cathedral in 1975