If you find our 'virtual stroll' stimulating, why not treat yourself to one of our real guided walks?
Join photographer, author and historian Steve Howe to wander Chester's world famous City Walls, the most complete in Britain, and discover the delights of the city they have guarded for 2000 years. See sights and hear stories you'll never find in any guidebook! Booking is simple- click on the picture to learn more..
Chester: a Virtual Stroll Around the Walls
Photographs of the Chester Leadworks part 2 Back to part 1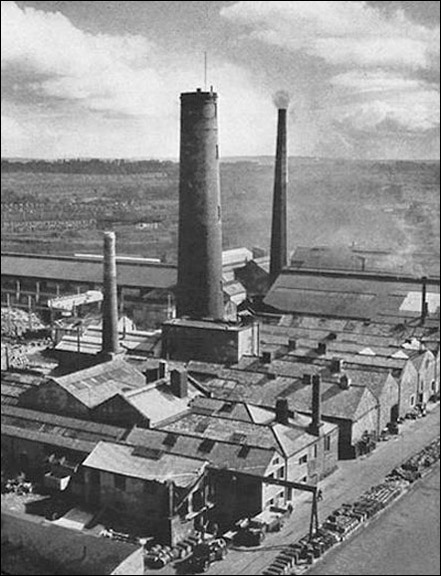 The Chester Leadworks in the 1950s. All of the following photographs date from the same period..

Section of Antimony Oxide Plant

Extruding Lead Pipe

Solder Casting

Two views of the Leadworks chimneys from the top of Post Office Repeater Station

In the foreground is the Cross Foxes pub.


More photographs of the Chester Leadworks coming soon!

Canal 1 | 2 | Chester Canal gallery | Old Pics of Liverpool & Chester | Chester Gallery | B&W Picture Place | Site Front Door | Site Index
Next Picture | Chester's canal & boatyard on the Chester Wiki | Contact us


Strictly © Steve Howe / B&W Picture Place 1990-2013