On the left we see a fascinating view of Chester Market Square as it appeared sometime during the early years of the 20th century- a businesslike place, "poor but proud", where shawl-wrapped ladies are seen attending their humble market stalls.
Faintly in the distance may be glimpsed Folliot House, formerly the home of the great architect Thomas Harrison, which, though now converted to offices and closely hemmed-in by other commercial premises, remains with us today. This end of the square is today dominated by Harry Weedon's handsome Odeon Cinema of 1936- albeit, for the moment at least, closed and boarded up.
The 300 year old Coach & Horses public house may be seen on the far left of both pictures- now re-open after an extensive makeover under the new name of The Coach House- after which in the modern photograph is the elaborately-moulded terracotta and red brick facade of Chester Library, which had been built in 1913 to a design by Philip Lockwood for the Westminster Coach and Motor Car Works, to house their coachbuilding workshops and motor showroom. It was rebuilt in 1981-4, retaining the original facade, to become the new home of the library, relocated from its original premises in St. John Street.
On the right, we see the same spot as it appeared in 1998, dominated by a traffic control barrier and attendant's hut, Stephen Broadbent's sculpture and a row of flagpoles bearing garishly-coloured advertisments for council-sponsored events.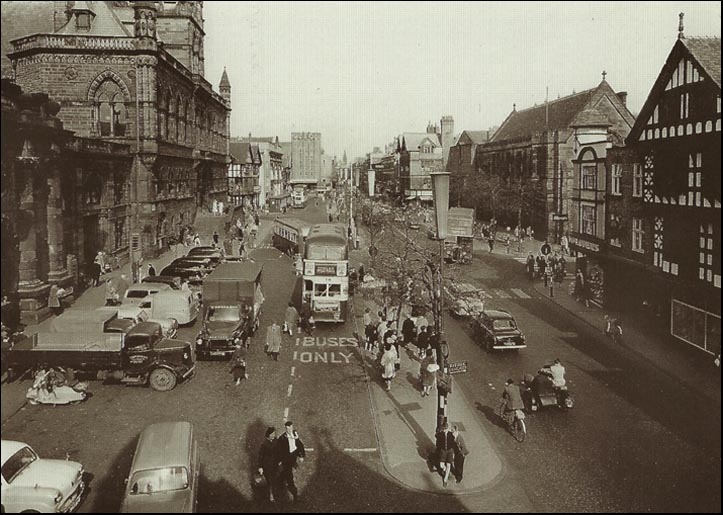 A couple of interesting postcards: Looking north along the Market Square sometime in the late 1950s..



Looking south in the year 1905..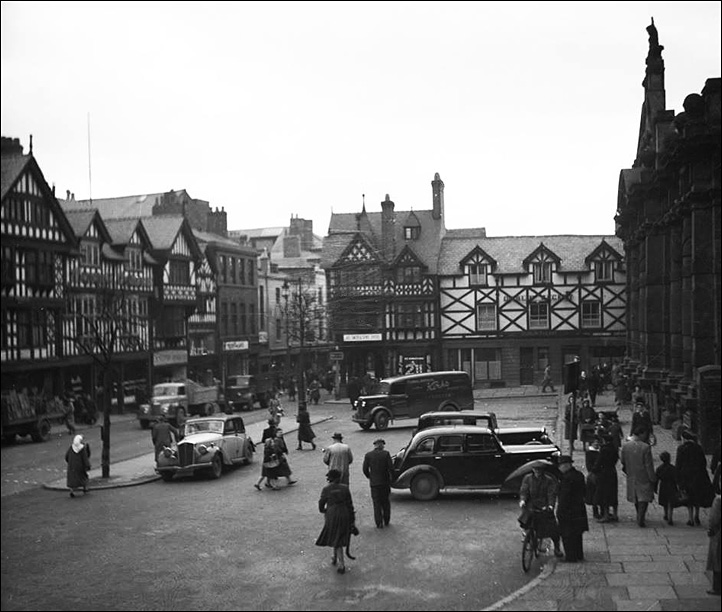 ..in the 1940s..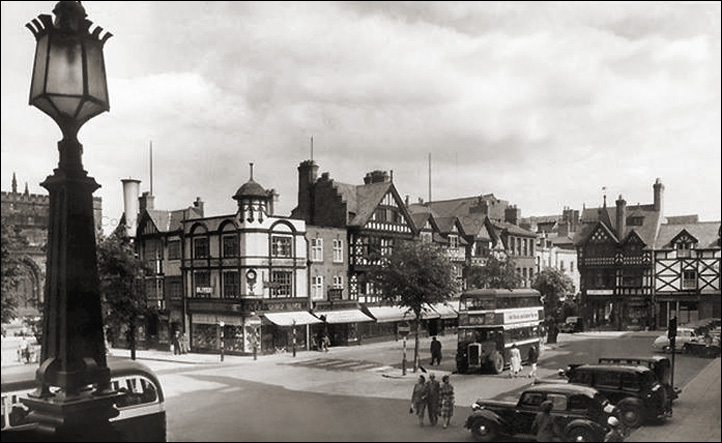 ..in 1959..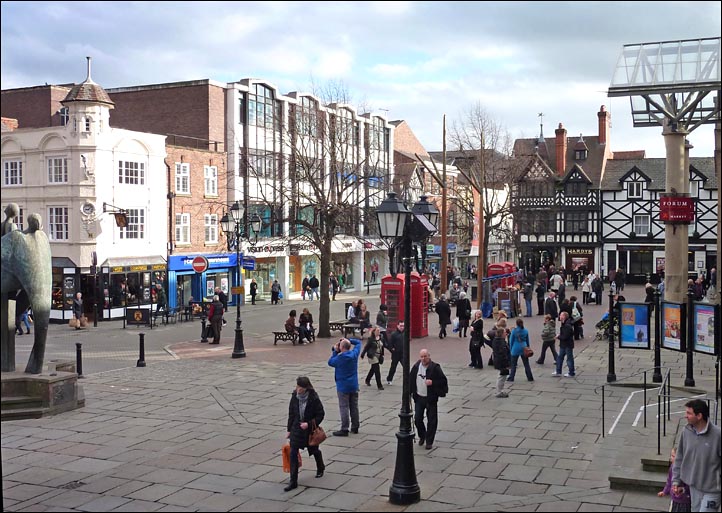 ...and in February 2012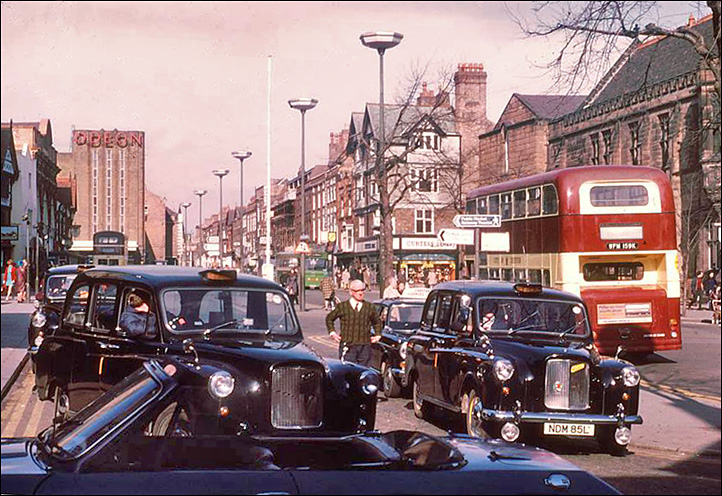 Taxi rank in the square in the 1970s

An unusual view of the square: steeplejacks working on the Town Hall


Our next page shows the interior of the old Chester Market Hall just before its demolition in the early 1970s and a view of its replacement- in its turn, due for demolition in the near future- or visit the Northgate chapters of the Chester Virtual Stroll to learn much more about this fascinating part of the city...