Old Photographs & Drawings of Liverpool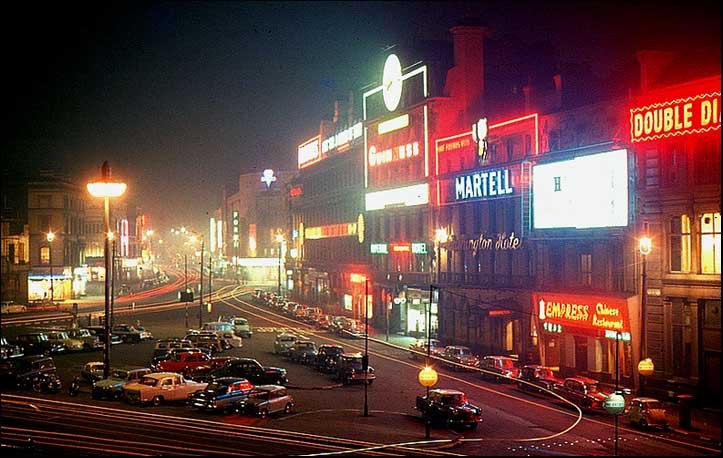 A spectacular image of a vanished townscape: St. George's Place in 1960. St. George's Hall is behind us and Lime Street stretches in front. Lime Street Station is to our left. All of the buildings on the right were demolished to make way for the brutalist 1960s St John's Market complex which remains, in many people's view, a ghastly eyesore today. Photograph by Joe Neary and used with his kind permission.

A similar view of St. George's Place in the daytime



A daytime view of the other side of the road a year later, 1961
The towers of the Anglican Cathedral and St. Luke's Church may be seen in the background.

St. George's Place: 1960s