Old Photographs & Drawings of Liverpool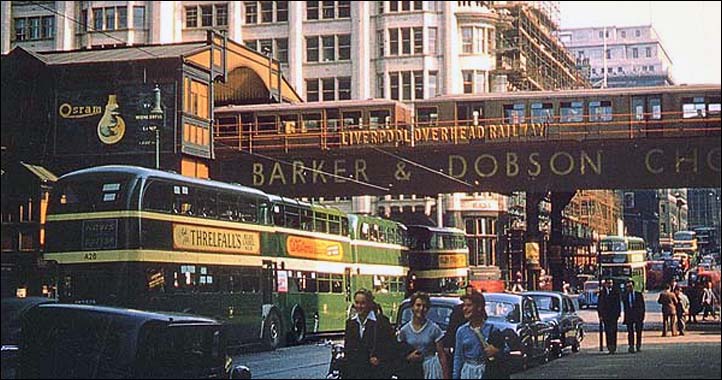 A busy scene in Water Street / The Strand in the late 1950s: the Overhead Railway and queues of buses...

On the same spot 20 years earlier it was lines of trams. Liverpool Town Hall may be seen in the background.
'The Strand' remembers that this was once the beach, where the River Mersey met the land!