Overleigh Gallery 3

A Virtual Stroll Around the Walls of Chester


Some Notable Memorials in the Overleigh Cemetery


Overleigh Gallery 5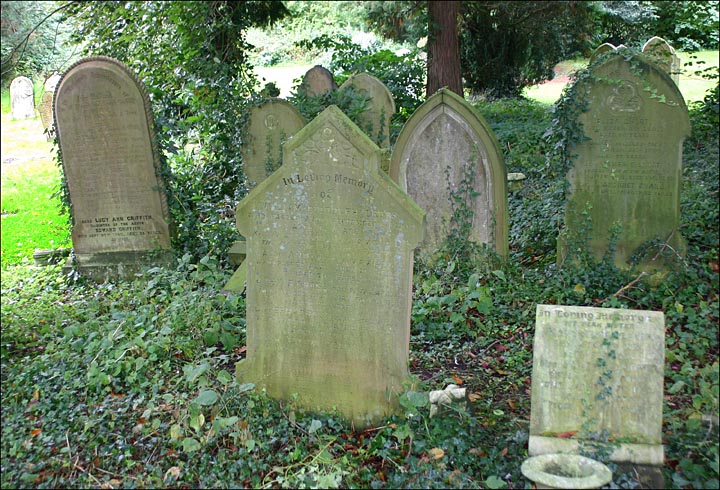 William Biddulph Cross, known for his galvanic cures and the maker of his own coffin, died 5th September 1908 aged 85. He was a multi-talented man- shoemaker, electrician, bound his own books and framed pictures. He possessed a wonderful library was also a student of anatomy with many diagrams hanging in his room. The coffin he made took him 10 years to complete and was made of thousands of matchboxes packed with wood and framed in black wood. In a space in the lid was a battery, with wires and zinc plates throughout the coffin (it is said he intended to fit a light).

During the two days the coffin was at the undertakers, Messrs Dutton and Sons in Frodsham Street, the shop was visited by hundreds of curious people anxious to have a look. The funeral took place on a wet Wednesday afternoon. Long before the hearse left his house in Crook Street, hundreds of people crowded the Rows in Watergate Street and Bridge Street to get a better view. Wreaths were hung on the hearse and the coffin with the battery on the lid were in full view. At the cemetery the path to the grave was lined by large crowds and policeman were on duty to keep order. The battery was disconnected and removed before the remains were laid to rest and the crowds dispersed quietly at the end of the service.


Grosvenor Bridge & Overleigh Cemetery | Cemetery Gallery Introduction | Overleigh Gallery 5
Top of Page | Site Index | Site Front Door | Chester Stroll Introduction