Photographs of Chester by Chris Langford
The Crane Street area by Chris and others..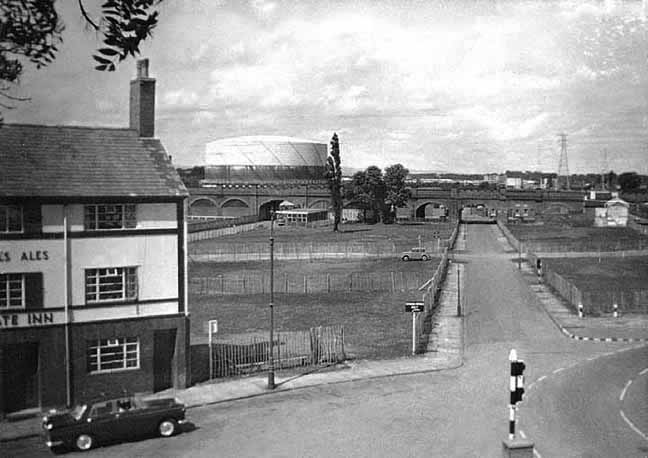 New Crane Street, Chester c.1965...

A later picture by an unknown photographer shows radical changes to the road layout in progress..



The same scene in 1998, photographed by the author

...and an 'artist's impression' of recent developments in the area.
Visit the Roodee chapters of our 'Chester Virtual Stroll' to learn more...

A couple of views of Crane Street before demolition

Chris Langford Index | Old Pics of Liverpool & Chester | Chester Gallery | B&W Picture Place | Site Front Door | Site Index | Next Picture