The Black & White Picture Place
The Picture Gallery: Photographs of Chester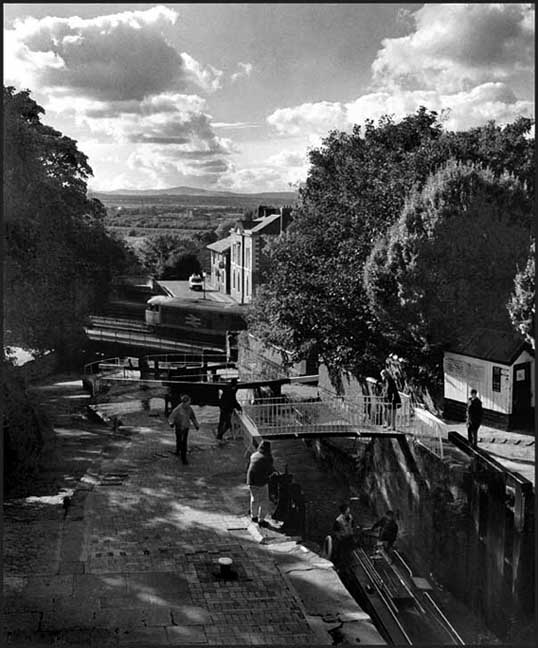 Road, Rail and Canal: Northgate Locks 1992

A lovely summer evening... Here road, rail and canal intersect and cut through Chester's ancient circuit of city walls.
A narrow boat negotiates the flight of locks which drop steeply down, passing under the railway. In the distance you can see dramatic clouds forming above Moel Fammau in North Wales. The building in the middle distance is Telford's Warehouse on Tower Wharf, which was built during the 18th century to store goods carried on the Shropshire Union Canal. After lying derelict for years, it was superbly restored and is now a fine bar, restaurant and live music venue.

Visit the Chester Canal, Bridge of Sighs and Tower Wharf chapters of Chester: a Virtual Stroll Around the Walls to learn more...


Gallery Introduction B&W Picture Place | Site Front Door | Site Index | Contact us | Next Picture