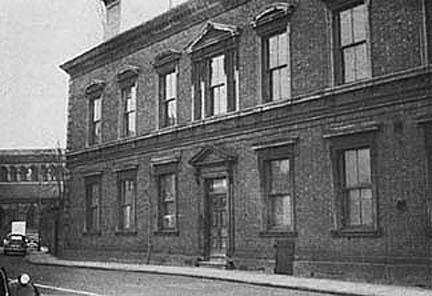 This is the grave of Meadows Frost (1819-1883) and his wife Matilda. Described as a merchant in 1864 and by 1871 as a Justice of the Peace, he served as Mayor of Chester twice between 1858 and 1860.

In 1855 he purchased St John's House, a large 18th century mansion that was demolished in 1958 to allow for the excavation of Chester's Roman amphitheatre lying beneath- for the sum of £2020, staying until 1881 when he retired from business and moved to Meadowsleigh, Hope, Flintshire. He died two years later and was buried here in Overleigh.

His name was remembered in Chester up until the 1960s on account of a splendid and ornate drinking fountain- illustrated below- designed to benefit both horses and people, which he donated to the city and which bore his name. It long stood at the junction of Bridge Street and Pepper Street until being sadly removed, and presumably thoughtlessly destroyed, when the Inner Ring Road was constructed.