Overleigh Gallery 11

A Virtual Stroll Around the Walls of Chester


Some Notable Memorials in the Overleigh Cemetery


Overleigh Gallery 13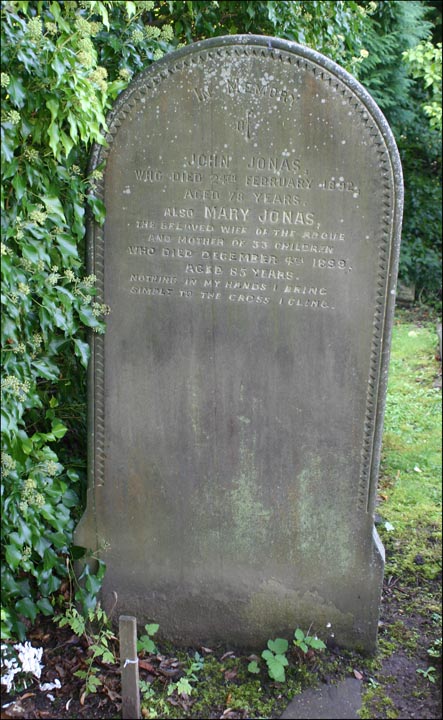 Here lie John and Mary Jonas. Mary was a furniture dealer in Foregate Street, who died 4th December 1899 aged 85, after having given birth to thirty three children- including no less than fifteen sets of twins, all comprising one boy and one girl! All survived to be christened but most died before reaching adulthood. Ten were still alive when their father, John died on 24th February 1892, by whose side Mary was laid to rest seven years later. When a popular magazine of the day, Tit-Bits, offered a free copy for life to the lady "judged to have contributed most to the population of the Empire", Mrs Jonas was the easy winner.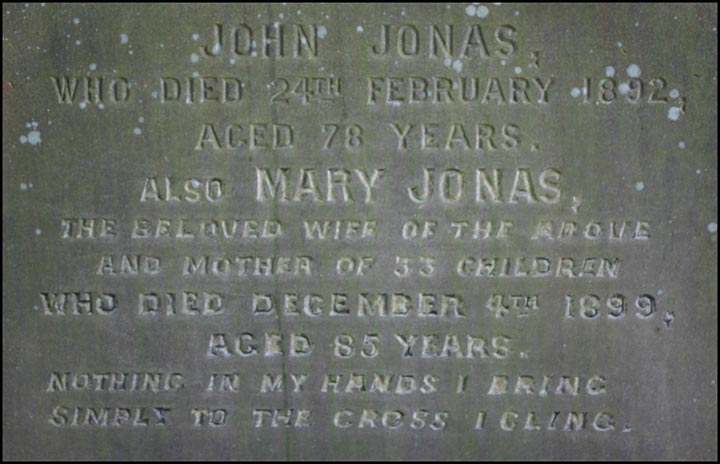 Grosvenor Bridge & Overleigh Cemetery | Cemetery Gallery Introduction | Overleigh Gallery 13 | The Overleigh Cemetery Database Online
Top of Page | Site Index | Site Front Door | Chester Stroll Introduction