Overleigh Gallery 12

A Virtual Stroll Around the Walls of Chester


Some Notable Memorials in the Overleigh Cemetery


Overleigh Gallery 14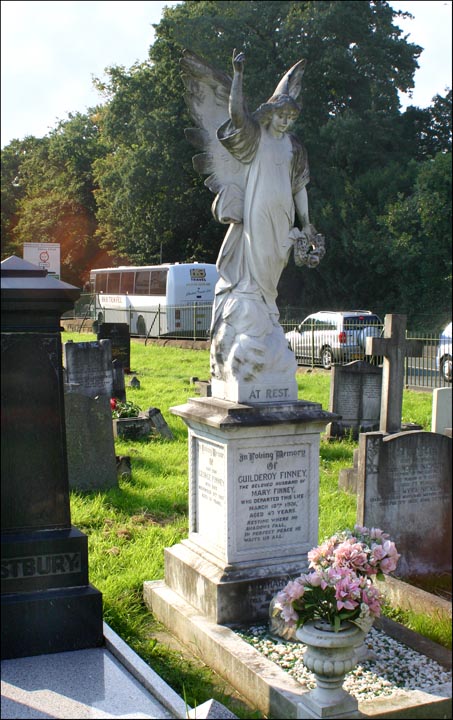 Across the road, in the newer extension to the Overleigh Cemetery, lies Mary Finney, "the Queen of the Gypsies". She died in 1962, aged 79 and rests now, re-united with her husband Guilderoy, who had died 30 years earlier, beneath a stone angel with outspread wings. The grave is close to the main gate and often has flowers on it. By tradition, passing travellers always lay flowers on a 'royal' gypsy tomb.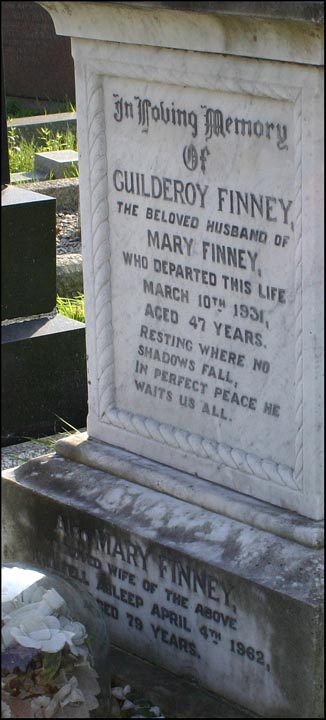 Grosvenor Bridge & Overleigh Cemetery | Cemetery Gallery Introduction | The Overleigh Cemetery Database Online
Top of Page | Site Index | Site Front Door | Chester Stroll Introduction | Next Page