Overleigh Gallery 10

A Virtual Stroll Around the Walls of Chester


Some Notable Memorials in the Overleigh Cemetery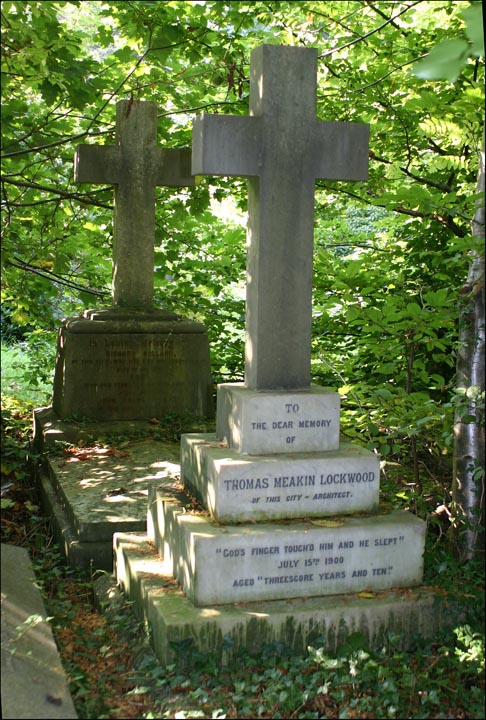 Amidst the undergrowth and just a couple of graves along from John Douglas (see previous picture) is that of another prolific architect, Thomas Meakin Lockwood (1830-1900, "threescore years and ten" as his memorial states). His work is everywhere in Chester- the Old Bank Chambers, next to the Eastgate in Foregate Street (1895), St. Michael's Buildings and Arcade in Bridge Street, the Grosvenor Museum in Grosvenor Street (1886), the rebuilt Bishop Lloyd's House in Watergate Street (1900- originally 17th C), the Blossoms Hotel, St. John Street (1896- with additions by one of his sons 1911), the Handbridge Men's Institute (1895), Northgate Church (1874) and, beloved by our tourists, the fanciful and ornate mock-medieval buildings on the junction of Bridge Street and Eastgate Street at The Cross (1888). The Council Chamber in the Town Hall is also his work, rebuilt after a disastrous fire in 1896. Learn more about his life and work here.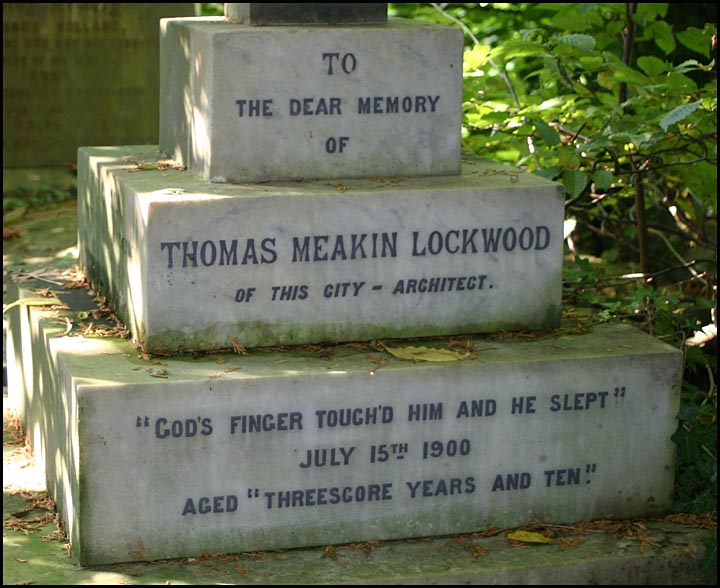 Grosvenor Bridge & Overleigh Cemetery | Cemetery Gallery Introduction | Overleigh Gallery 12 | The Overleigh Cemetery Database Online
Top of Page | Site Index | Site Front Door | Chester Stroll Introduction