Old Photographs of Liverpool: The Customs House 2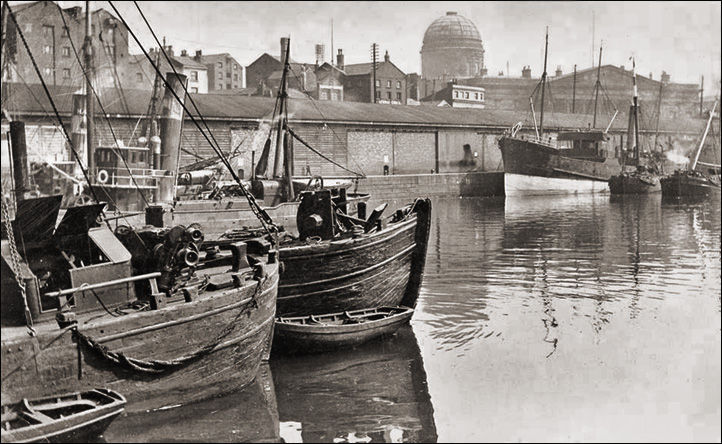 In 1907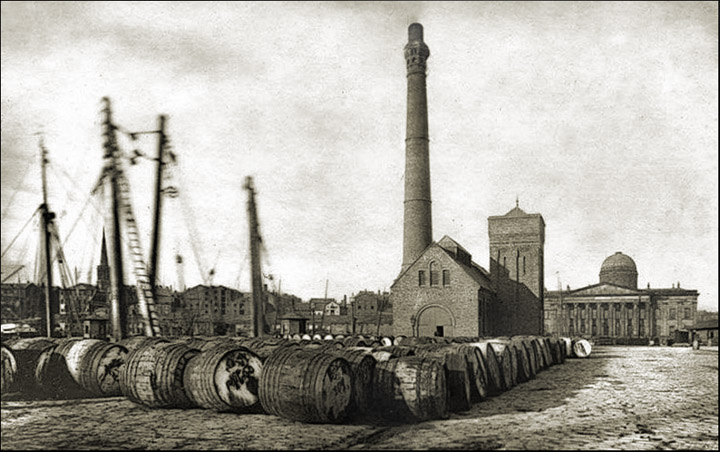 About 1900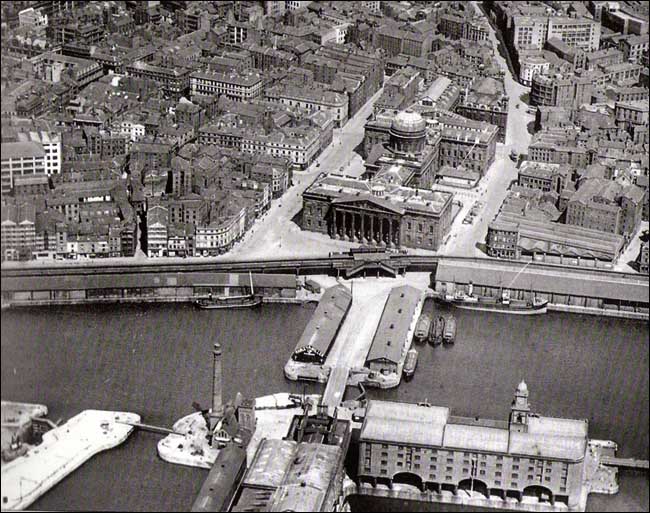 Aerial view of the Customs House 1936

Above: the Royal Liver Building seen from the portico of the Customs House.

Left: this photograph illustrates how complete the exterior of the Customs House was after it was bombed in 1941. Note, however, the dome open to the sky.
Note also the brick-built air raid shelter on the pavement in front and William Huskisson's statue beyond it. Huskisson (1770-1830) was Member of Parliament for Liverpool and the first man killed by a steam locomotive, at the opening of the Liverpool-Manchester Railway on 15th September 1830. Two statues of him were commissioned and executed by the Conwy-born sculptor John Gibson. One stood within his mausoleum in St. James' Cemetery (now the gardens beneath the Anglican Cathedral) until being moved to the Walker Art Gallery and the other, commissioned by his widow Lucy, stood facing Canning Place outside the Customs House for at least a decade after the building was demolished- see the photograph on page four- until being moved two hundred miles south to Pimlico Gardens, Chelsea Embankment in London. Few who view it today in its present, affluent setting can have any idea of its previous history..
| | |
| --- | --- |
| | |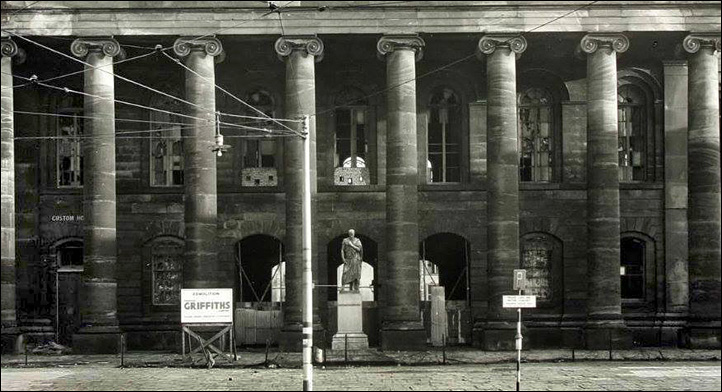 The facade and statue still standing in 1947