Old Photographs of Liverpool: the End of the Customs House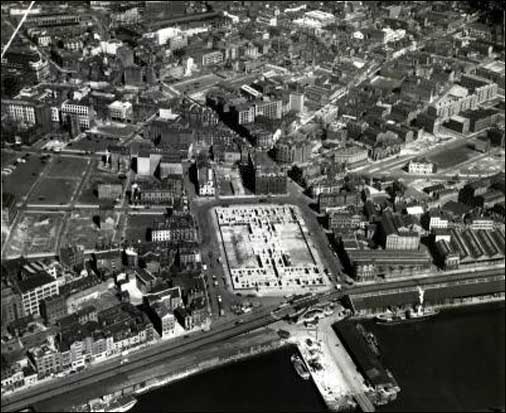 The Customs House 4: gutted ruins, February 1954

The foundations still lying open to the sky in 1954, thirteen years after it was bombed.


The interior after the air raid in 1941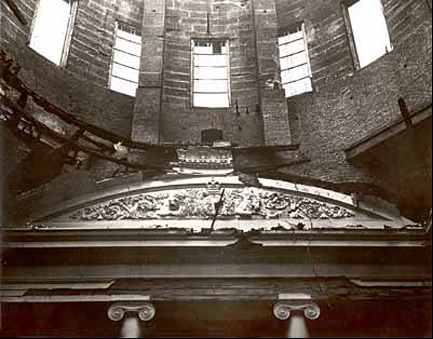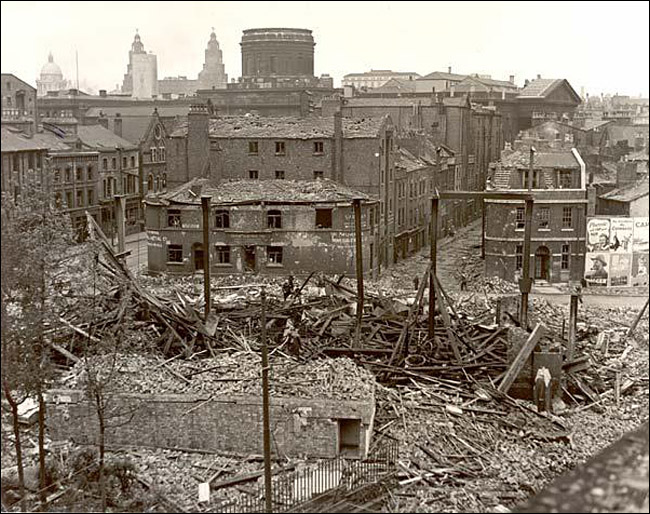 Devastation after the May Blitz of 1941. The Customs House may be seen in the background, minus its dome.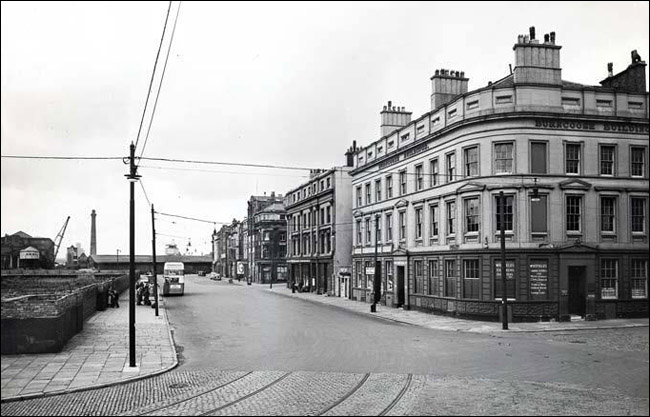 Canning Place in 1958. The site of the Customs House is on the left
The remains of the Customs House in 1951- a decade after its destruction. William Huskisson continues to stare forlornly out towards Canning Place. This marble statue, by John Gibson, was commissioned by Huskisson's widow. Soon after this photograph was taken, it was moved to London where it stands today in Pimlico Gardens, Chelsea Embankment. Some photographs of it are on page two of our brief history of the Customs House. Its twin, which long stood within Huskisson's mausoleum in St. James' Cemetery beneath the Anglical Cathedral may be seen today in the Walker Art Gallery, Liverpool.

The Customs House 1 | 2 | 3 | 5 | 6 (more views of the interior after the 1941 air raid)