Photographs of Chester by Chris Langford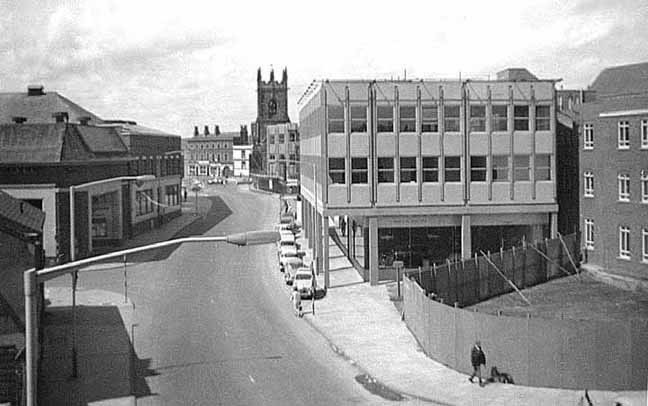 Pepper Street viewed from the Newgate, Chester c.1965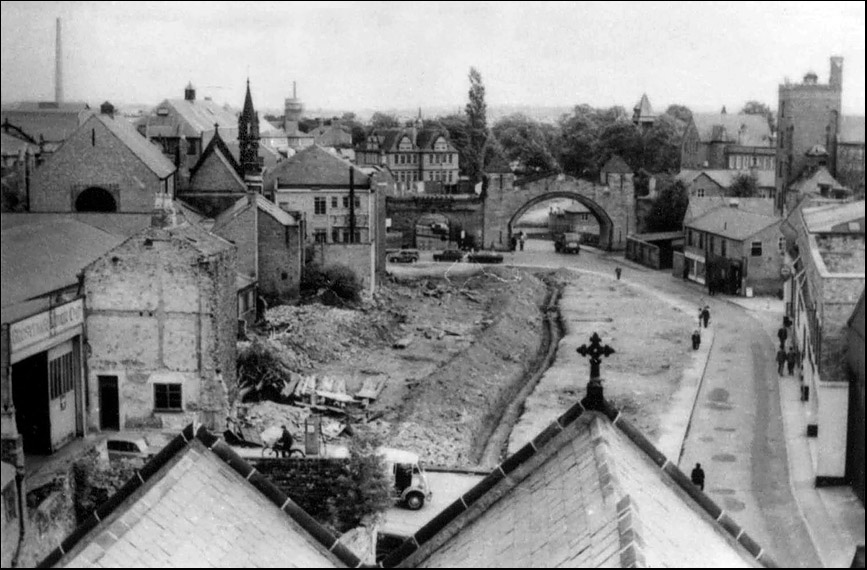 A little while earlier than the above, Pepper Street from the tower of St. Michael's Church by an unknown photographer.
On the far right can be seen the tower of the Lion Brewery, which was demolished in 1969 and replaced by a multi-storey car park.

A couple of views of the fine houses in Pepper Street before the clearances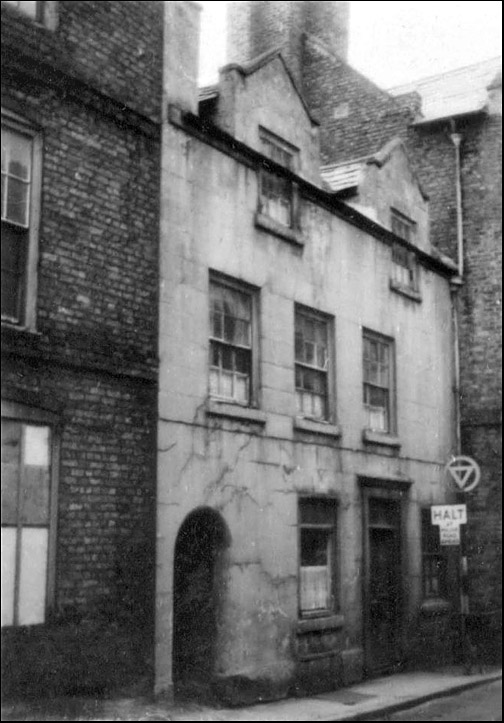 The ancient Pepper Street had been widened some time before these photographs were taken to form part of Chester's new Inner Ring Road.
The unattractive commercial properties between the camera and St. Michael's Church in the distance are still being constructed at this time, over 40 years ago. Many would say they haven't improved with age. They stand directly upon the course of the vanished Roman South Wall, which was removed after the Saxon enlargement of the city's defences in the tenth century.
To learn more about this fascinating area, read the Newgate chapter of Chester: A Virtual Stroll Around the Walls.
Chris Langford Index | Old Pics of Liverpool & Chester | Chester Gallery
B&W Picture Place | Site Front Door | Site Index | Next Picture