Reflections on the Chester Workhouse 1939-48 by William Bowman Davies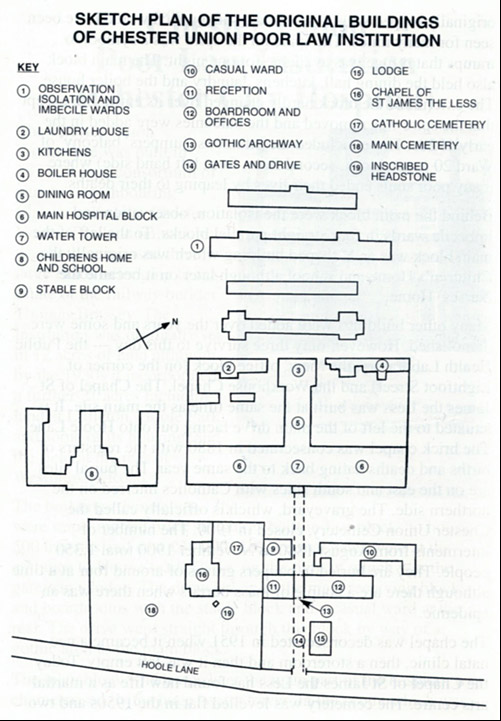 "One fine Spring morning in 1939, cycling along one of our beautiful country lanes, with some prospect of finding myself a new job, I came across a roadman whom I knew, and alighted from my cycle to have a few words with him. He said "lf you are wanting a job to suit you, I will tell you where to go and who to see. The job is for a gardener / horseman at the Chester Public Assistance Institution, Hoole Lane, or The Chester Workhouse."

Having obtained this information, the following morning I proceeded to look for and find my way to this place as I had never been to one of these places before. Coming into Hoole Lane from Boughton, I could see that on a very large acreage of land as I thought, a massive jail-like looking building or number of buildings surrounded by a huge wall about 10 feet tall, with two massive double gates. One, I learned later, led to the part called the City Hospital, the other to the Work House (or Spike). I at this point entered the gates into the grounds, where on the left of the entrance, was a large porters lodge, where you could, if visiting, get all the information required.

I seemed to be quite lost in between blocks of buildings. but I quite suddenly came into a field, which I learnt later was the Laundry Field, which was being ploughed up by two big horses driven by the head gardener. He was a rugged strong type of man with an obvious great experience of market gardening,
and as he was ploughing, he also was used to horses, and the cultivation of land, and he required someone who could take over and take this responsibility off his shoulders. And therefore I was subjected to a very vigorous series of questions which I knew from these that I would have to be a fully qualified horseman to secure the post at the P.A.I. Anyway, after quite a long interview I was able to impress him that I would be the man he was looking for. He then would consult the Farm and Garden Committee and in about two weeks time I was notified that I was accepted for the job and I looked forward to a new chapter of my life.

Having been accepted for the post of gardener horseman, I commenced work on 20th April 1939. Everyone who worked at the P.A.I. were booked in at the porter's lodge, where also there was a large reception centre for people who were tramping the roads from one Work House to another, some of these people had just been doing a spell in jail and had by their actions broken up their homes. They came in at 5pm had a meal, a bath, and a bed down for the night. For this they worked the next day, doing various jobs. I worked with the men employed on the land, and I found them most educating.

I met one man who had travelled in the States and Russia. They had what money they had on them when they came in taken away, so they would bury the money they had outside in a spot marked for recovery when they set out again to Wrexham, Shrewsbury etc., the next morning.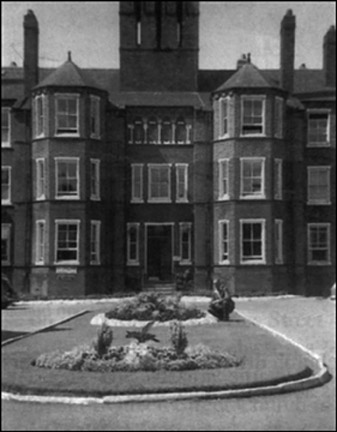 The reception centre could cater for 70 men nightly, the "tasks" they carried out during the day were supervised by the taskmaster, who lived in the lodge at the main gate. These jobs were wheeling slack for the boilers, gardening, picking potatoes, sawing wood, helping the builders, washing out their quarters etc. The work house was self supporting and needed many hands to do this. The garden department looked after 21 acres of vegetables and other food for the kitchens, the surplus was sold in the town. 18 or 20 inmates were employed in this work, others were employed in the kitchens. laundry. tailor's shop, bakery, joiners shop, engineers, plumbing, sewing room etc., In return they received their lodgings and 1 oz. of tobacco a week.

I myself had a man to look after 3 horses that I worked on the land. He groomed them, fed them and looked after the harness which was kept in the saddle room. He was a grand fellow, having been a horseman prior to coming in. He, like all the others, received a suit of clothes. I must tell you here of a funny incident which happened during the war when the black-outs were in force. The Fire Service took over the saddle room for night work, having a fireman sleeping there when the alerts were in progress. The phone was direct to the Fire Station and rang on lifting the receiver. Of course, old William the groom had never seen or used one, but one night when arranging the blackout to the window, he propped the thing up with the receiver and went to bed, having the key in his pocket. The station was baffled who was ringing and sent a car round to investigate. Old Bill had to be awakened, and with a lot of swearing, came to unlock and investigate the fault on the phone.

The Head of all the Work House was referred to as Master and his wife Matron. They lived in a house on the premises, they had inmates to work in their house to do the cleaning, cooking, and a man to look after the garden. In their office they had a secretary together with a social worker and there was a superintendent doctor over all the hospital and workhouse. The age range of the inmates was from 17 years to 90. Some of the old in the past were buried in the hospital grounds and it is still known as hallowed ground, and has not been interfered with but just kept tidy.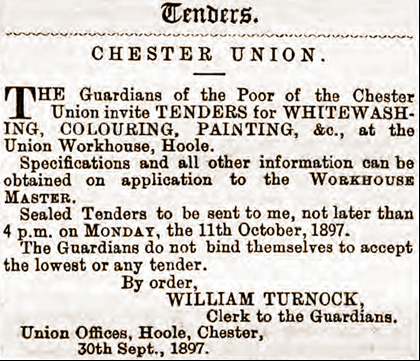 I would like to describe to you how one would qualify to become an inmate of this Work House. Take a middle-aged man with a wife and family having the bad luck to have a breakdown in health, and as a result he would have to be on the club or sick pay, during that period which would be over say a couple of
months, his job would be gone and he would become unemployed, so the next thing was the dole, which, in those days, after so many weeks resulted in you being put on National Assistance, this was one step nearer the Public Assistance Institution, and so, after several months of ill-health and no work he would be persuaded to enter the Work House as an inmate. In the meantime his wife having died, the children sent to the children's home. Now in this institution he would stay most probably for the rest of his life.

How the younger people came in was very sad indeed. I came in contact with one young boy one morning when the attendant brought him to work on the land. He was a very good looking boy of 17 years of age, tall with lovely blonde hair. He approached me with all the bitterness anyone could have for his fellow men, his language was vile and he seemed well-nigh uncontrollable. After a day or two of this terrible behaviour, I managed to get him to tell me of his shocking ordeal. When he and his brothers were about the age of 7 their father left his mother to elope with another woman and in consequence his Mother, trying to work and bring up the boys, died under the strain and the children were put into a children's home. John (who was working with me), on reaching the age of 14 was sent to work on a farm and his wage, so the farmer told him, would be sent on to the home to pay for his upbringing, but he allowed John 2/6d for his pocket money. As John grew older, he found to keep up with his friends this was far too little, so he was tempted to steal from the money he collected on the milk round. The foreman sacked him and being to old to go back to the children's home, and no convenient place available. he arrived in the Chester Work House. Fortunately he eventually joined the Navy.

Another young man working on the land was an inmate who was partly paralysed in one leg and arm and his speech was very difficult. He was 28 years of age but unfortunately for him it meant hlm being in care for life. In fact he is still alive and is now 65, never having been out, he has a fellow inmate who cares and visits him daily.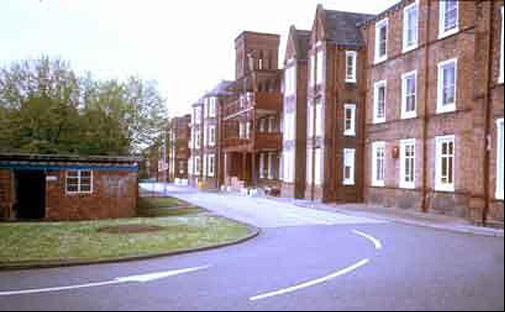 Another old chap who was 70 odd was born in the Work House and had lived there more or less all his life. He told me that he had attended many funerals in the grounds of the Work House. One amazing man whom I met told me that he, as a young man, had emigrated to Canada and worked on the land all of 20 years and very foolishly saved all his money without banking it, having accumulated a small fortune, decided to return to England and to Chester and, alas, was robbed on the boat and on arrival was very glad to be admitted to the P A I as he had no-one to care for him, and as you may guess, this had a ll effect upon his mind. This resulted in him remaining In for the rest of his life.

Most of the inmates were allowed out of the grounds on every other Saturday. They were issued with a best suit of clothes and men over a certain age were allowed out every afternoon. One of them got quite a good business going selling tobacco. He would organise 3 or 4 to go out to town to the rear of hotels and picture houses at the cleaning out times, and collect all the cigarette ends and bring them back to where they would sit and take out all the tobacco out of the paper, and sell it to the inmates, either for money or in exchange for the ozs of their tobacco, in turn they would sell to the staff at a little below shop price, at that time 1/6d an ounce or cigarettes were 10 for 4d.

There was about this time, in Chester a system of issuing to the people on Public Assistance, food tickets worth approx 10s. For this the man would be expected to work at the Work House a certain number of days in return, and here I met with several pathetic cases. One I met was a man who at one time was a representative for a very large firm, having a good salary, a company car, a good wife and family, but having been the victim of a form of blackmail, which broke up his home and his health, he was forced to come to work on the land. Now, imagine a real gentleman, presenting himself for work feeling ill through depression, very weak through lack of food and very unskilled to this type of work, but alas, he had to take up his hoe and join in with the gang. One day while we were hoeing a large area of onions, I noticed that the tall dark tramp-like gentleman was missing. On searching around for quite a while, we found him more in his natural surroundings. He was in the dining hall with quite a crowd around him playing some very classical music on the piano, but this was not his allotted task, so once again he had to face the dirt and the cold and the weeds back in the vegetable fields to think once again of the happiness he had forfeited for a few short days of sordid pleasure. Never again would he know the love and friendship of his home and family, but to spend the rest of his days in poverty.


At this particular period, the war was entering the stage when Britain was being heavily bombed and Chester was receiving a fair share of bombs. The hospitals and institutions were always on the alert and the staff were expected to spend a night fire-watching. One night when I was on duty, ambulances brought about 80 blind people in who had been bombed out in another town. As places were forbidden items of news, we never knew where they came from but it was pitiful to see these blind and mostly old people asleep in the corridors of the institution, not knowing their destination, but thankful to be safe and cared for. It was bad enough for us who could see but they all remained so cheerful through it all, even when we had incendiary bombs on the grounds of the hospital.
Right: this story appeared in the long-defunct Chester Courant in 1903

The next morning we learned that a land mine had exploded somewhere near the city so we all went to see what had happened. The streets were being cleared of shattered glass from blown-out shop windows and there had been 13 fires in the town so some parts were no-go areas as it was vital that no news was to be leaked out of Britain at that time so very little was published about air-raids.

By now the Work House was full to capacity and food was a vital necessity, so we then had to plough up every inch of ground including the orchard and even the tennis court and sell all surplus crops to the town. This required harder work and longer hours, I then left home at 7.15 am and arrived back at 8.45 pm, working 52 hours a week.
The result of this effort was that the Work House and hospital were supplied all the year round with potatoes, carrots, cauliflowers, cabbage, onions, sprouts. celery, leeks, parsnips, beetroot, lettuce, peas, beans, raddish, marrows, strawberries, loganberries, raspberries and gooseberries, and the inmates had a very hard life, but it was all in the part of the war effort. Perhaps some of these efforts by these people is too readily forgotten. Very often it was not only the physical work but the mental strain, having perhaps done no criminal acts, they were virtual prisoners of circumstances.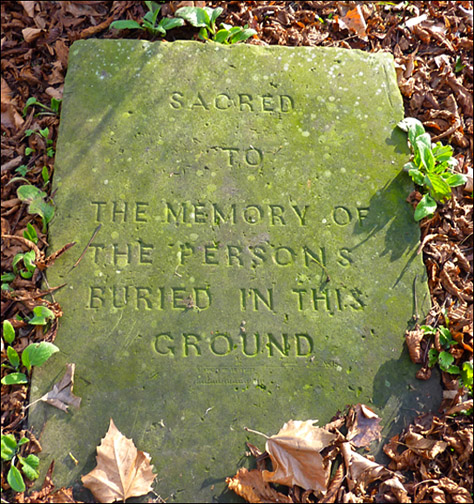 Christmas in the Work House was indeed an experience I never missed once I had been involved with it. It was the one time of the year that happiness did really come to this community from all different quarters, and it was a joy to be present at the long tables on Christmas Day and to see the real good Dinner and Tea, together with many other presents which today we would'nt even look at, but then gave tremendous amounts of pleasure to a great many people. This could not last and it was back to the land afterwards, and the war effort.

The war never bothered the inmates a lot, they had really not a lot to worry about, no home, no money in very many instances no relatives, no work. When I say "no work" I mean no wages- they had food, clothes and tobacco, apart from those who worked on the land each department had helpers- hence the name Work House.

There was a large laundry and sewing room, engineers, joiners, plumbers, fitters, boiler house men, electricians, bricklayers, kitchen stores, a large tailors shop and stores. Their recreation was a bagatelle table, darts and dominoes. They were up and at work at 8 am, 12 to 1 dinner, 4.30 tea. Of course there was no television for them in those days, just the radio. For those that had relatives, visiting was on Wednesdays and Saturdays 2 pm to 4.00 pm. Otherwise it was all work and very little play.

In 1948 the Work House at the hospital in Hoole Lane ceased to be and homes were provided around the city and the land also was not used any more for providing food for the Hospital. A new phase was started and the old Work House days were over."
William B Davies 1982
Readers may like to know that Jayne Cooksley wrote to tell us, "William Bowman Davies was my grandfather... My guest house Bowman Lodge (on Hoole Road) is named after him".