| | |
| --- | --- |
| | Life, the Universe and Everything- Read the Urantia Book online |

St. John's Church

A Virtual Stroll Around the Walls of Chester

The Church of St. John the Baptist: The Gallery I
A growing selection of photographs by the author of beautiful St. John's...

A stunning collection of ceiling bosses from the ruined east end of St. John's Church displayed in the Chapter House.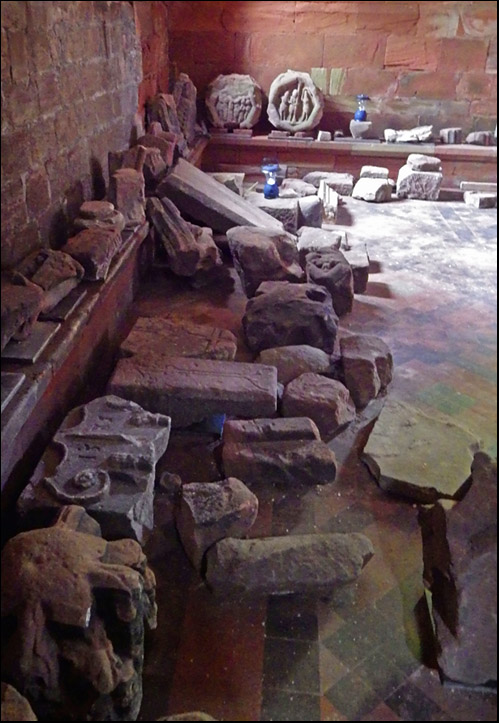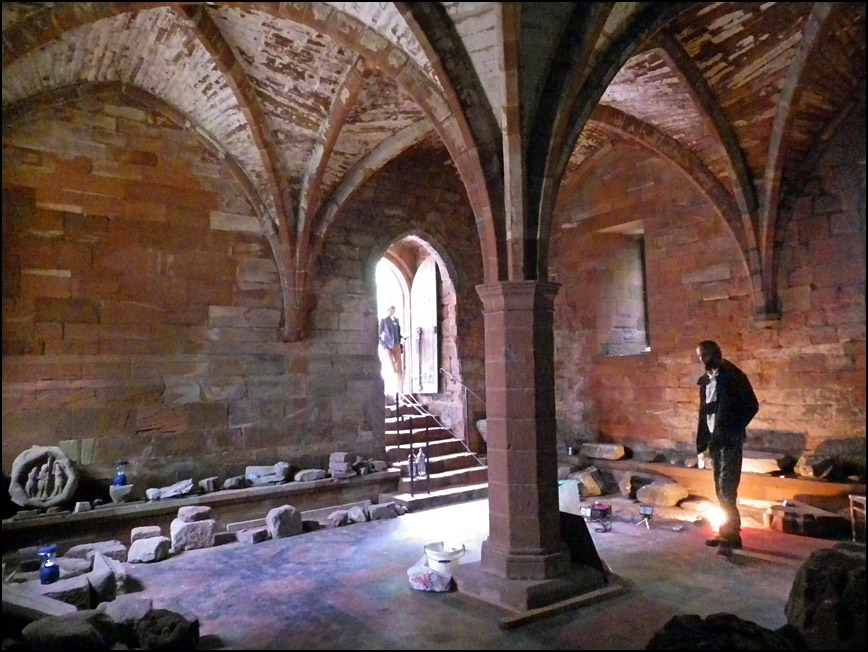 A general view of the rarely-opened Chapter House



A finely-carved ceiling boss depicting the Annunciation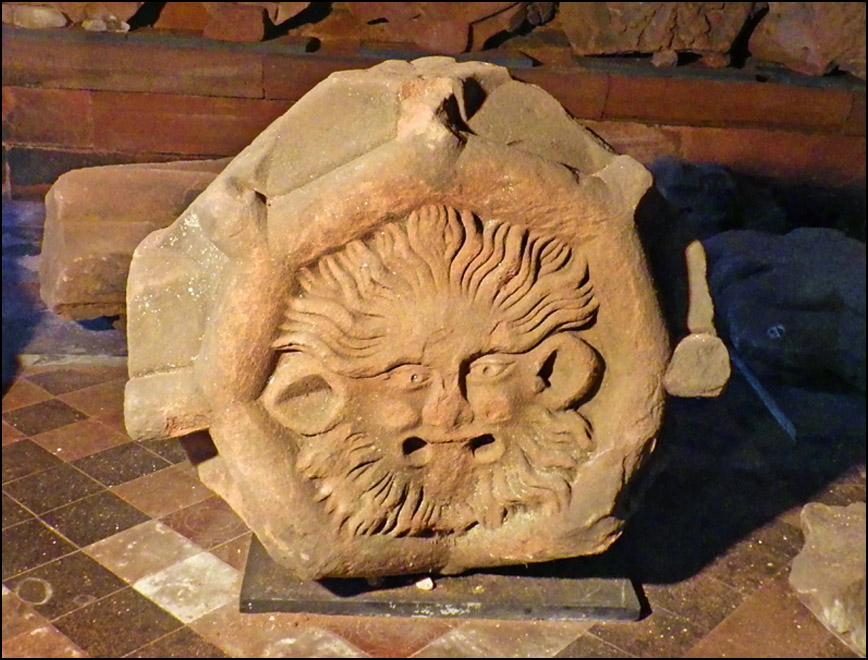 Green Man or lion? Another intriguing medieval ceiling boss


Much-weathered but still wonderful: early medieval Stations of the Cross



Looking a little worse for wear but is this St. John the Baptist himself?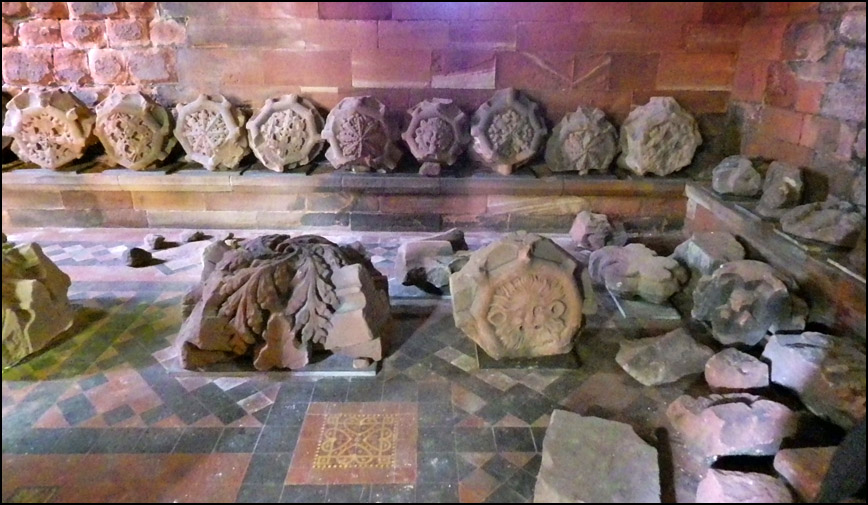 A final glimpse of the collection of old stones in the Chapter House. Medieval craftsmanship at its very finest..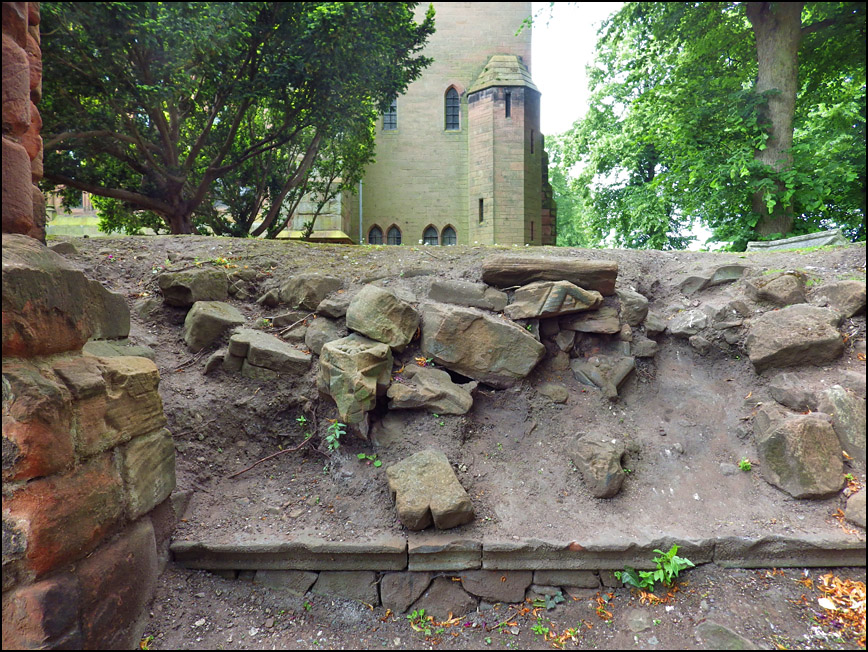 Ancient, finely-carved masonry falls from the earth in the ruined east end of St. John's Church..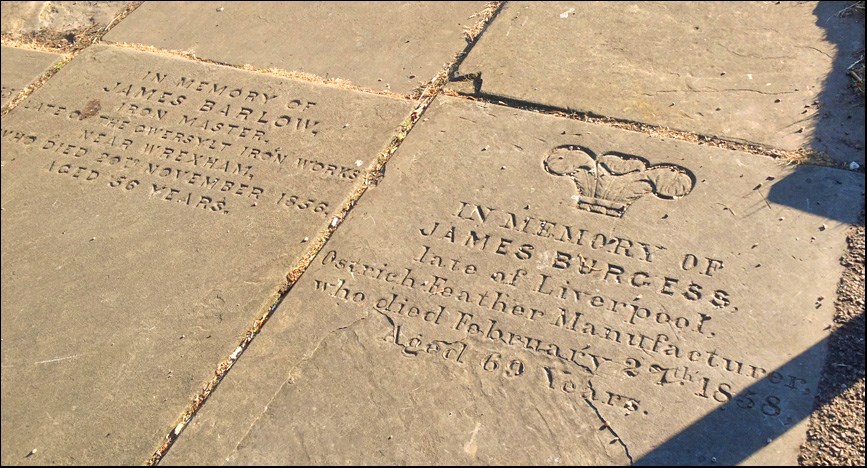 Old gravestones re-employed as paving: a Welsh iron master and a Liverpool 'ostrich feather manufacturer' lying side by side


All of the above were photographed by Steve Howe in June 2014. Here are a few more-
or go on to see some fascinating older images of St. John's and its surroundings..


Top of Page | Grosvenor Park's official website | St. John's on the Chester Wiki | The Parish of Chester

Site Front Door | Site Index | Chester Stroll Introduction | The Amphitheatre | St. John's I | St. John's II | St. John Gallery II | Gallery III
| | |
| --- | --- |
| | Help keep the Chester Virtual Stroll growing and up-to-date: please donate! |
All images and text strictly © Steve Howe / B&W Picture Place 1990-2014. Contact me: 0775 1521 600 email