A Virtual Stroll Around the Walls of Chester
The Vanished Pubs of Chester Gallery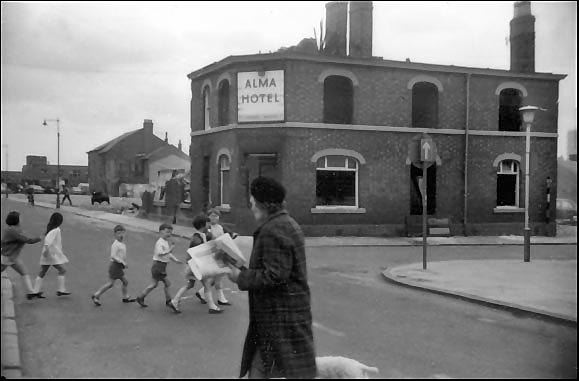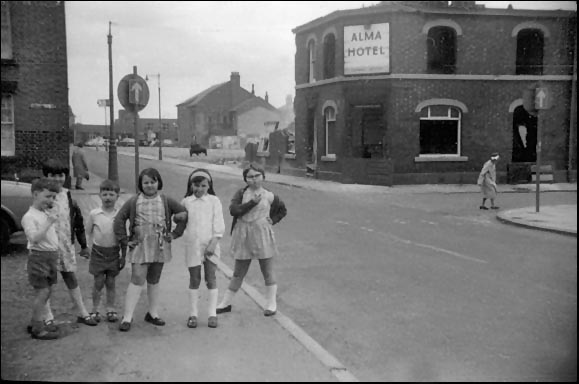 Going, going- gone... three poignant photographs of the Alma Hotel's last days. A great pity, especially when one considers that the site was never built upon afterwards, as may be seen in our bottom photograph..

Situated at 90 St. Anne Street, the inn's licencee in 1871 was Barker Jones. (His descendent Beryl Dix in faraway Tasmania wrote to tell us that he moved on to the famous King's Arms Kitchen in Eastgate Street in 1880). In 1878-1880 George West was in charge, in 1902 Mrs Ellen Griffiths, in 1910-1914 Samuel Griffiths, in 1934-42 Frank Bass, in 1960s and early 1970s Stan Kerr.

Here is an extract from an interesting letter from reader Valerie Sheckler in Florida USA: "I am a former resident of Chester, I left in 1982 to move to the US with hubby. I came upon your site when looking for news on Chester. I was amazed to come across the old photos of Chester expecially Newtown, it was truly a trip down memory lane plus a wonderful history lesson. You cannot imagine my surprise and pleasure when I saw a picture of the Alma Hotel on St. Anne Street! I lived there until its closure in the early 70s. I remember Newtown so well, such a shame that the whole area was torn apart for a lousy ring road. Many of my friends were forced to move to other areas. We moved to the Waterloo Inn in Boughton (now the 'Chester Backpacker's Hotel').

I was only a youngster during the ring road construction and was not aware of how residents were informed of the demolition. I do know that the mood was very somber during the last year as families and friends that had grown up together were being spread all around Chester. Many of the residents moved to Francis Street off Egerton Street.
My dad had a thriving livelihood in the Alma that was taken from him. He was quite bitter and he never really recovered financially from the loss. We ended up in council housing after living in the Waterloo Inn in Boughton for a couple of years... If any of your readers remember Newtown in the 60s I would like to say hello. I am the eldest daughter of Stan and Betty Kerr (both passed away in recent years)".
Do you have any memories of the Alma? Write to Valerie direct- and be sure to let us know too!

Above and below: The Alma Hotel in 1971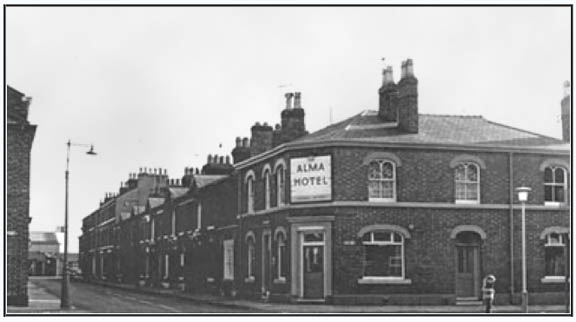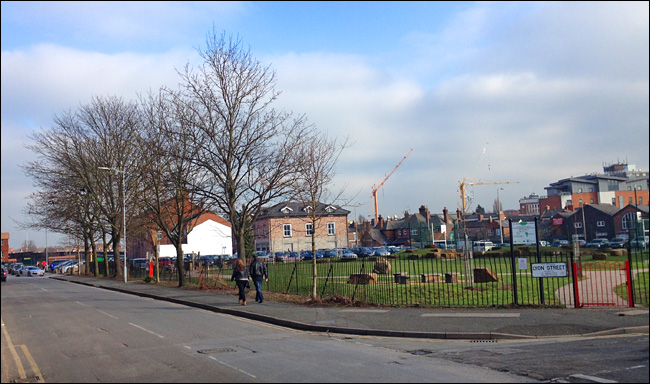 Where the Alma used to be, photographed by the author in February 2015.
An excellent playground has recently been developed on the site.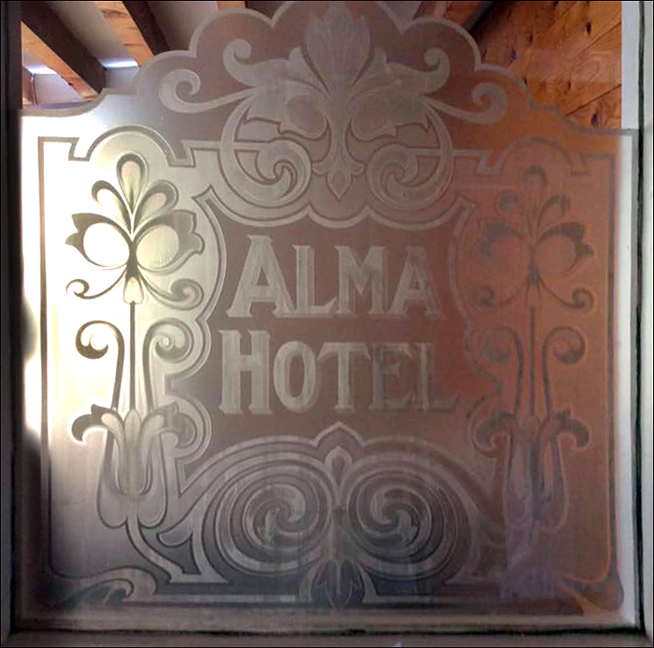 A rescued window from the Alma, now in a private house


Chester's Vanished Pubs parts 1 | 2 | 3 | 4 | 5 | 6 | 7 | 8 | gallery
Site Front Door | Site Index | Chester Walls Stroll | Old Pubs Gallery | Previous Picture | Next Picture