The Black & White Picture Place

Original photography for all occasions. Click on the camera to find out more
A Postcard from Chester
A century of old picture postcards sent by visitors to our beautiful city
Some Views of Northgate Street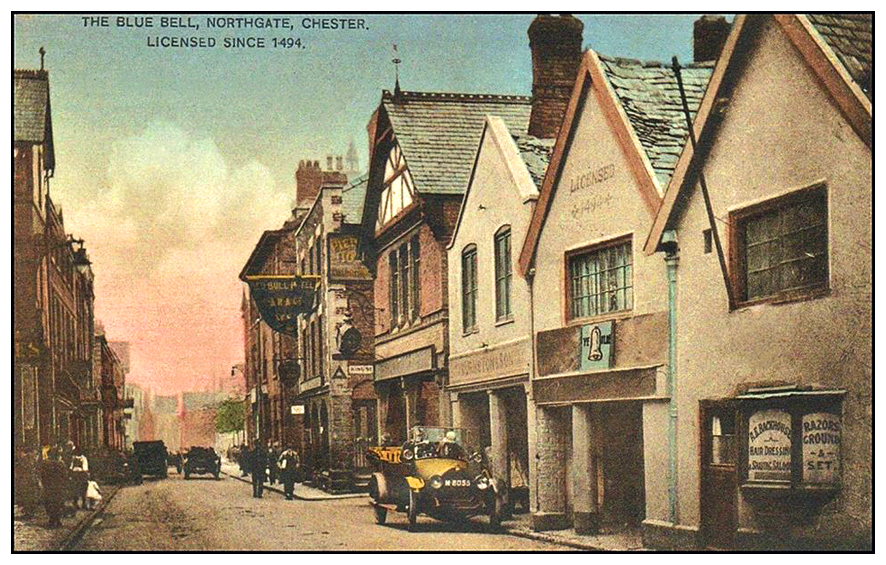 Three ancient inns in Northgate Street- the Blue Bell, Red Lion and Pied Bull. This part of Northgate Street has remained
remarkably unchanged to this day. Learn more of the old pubs and Northgate Brewery here..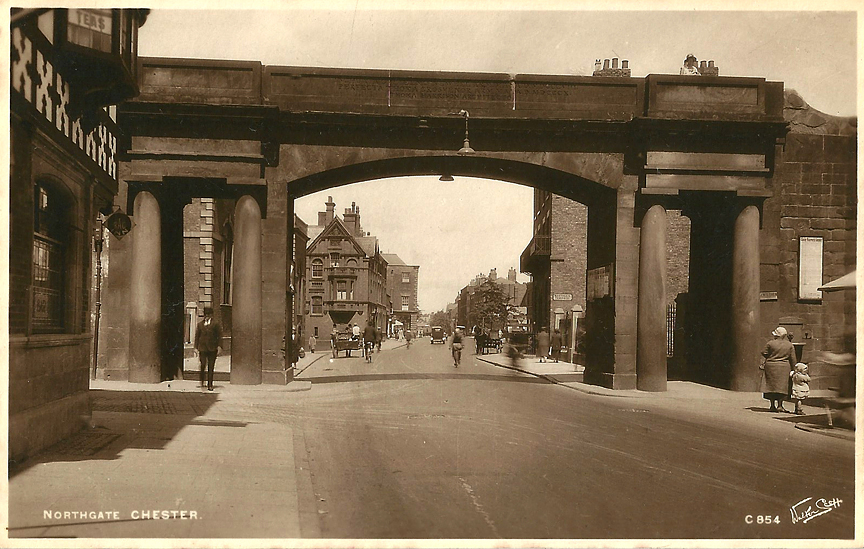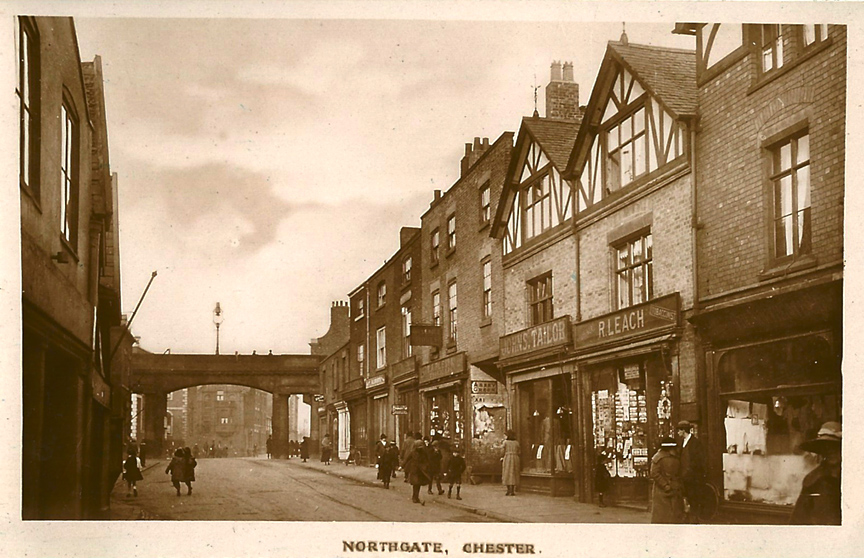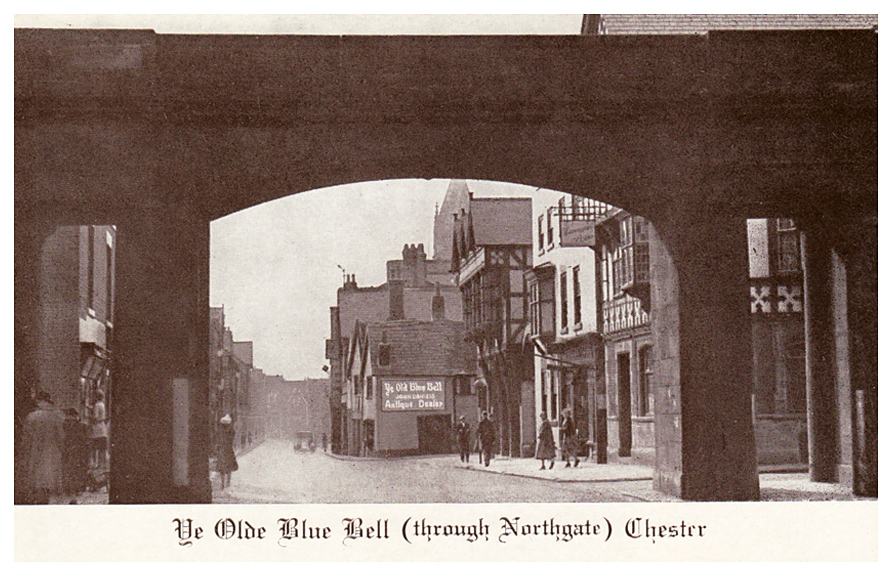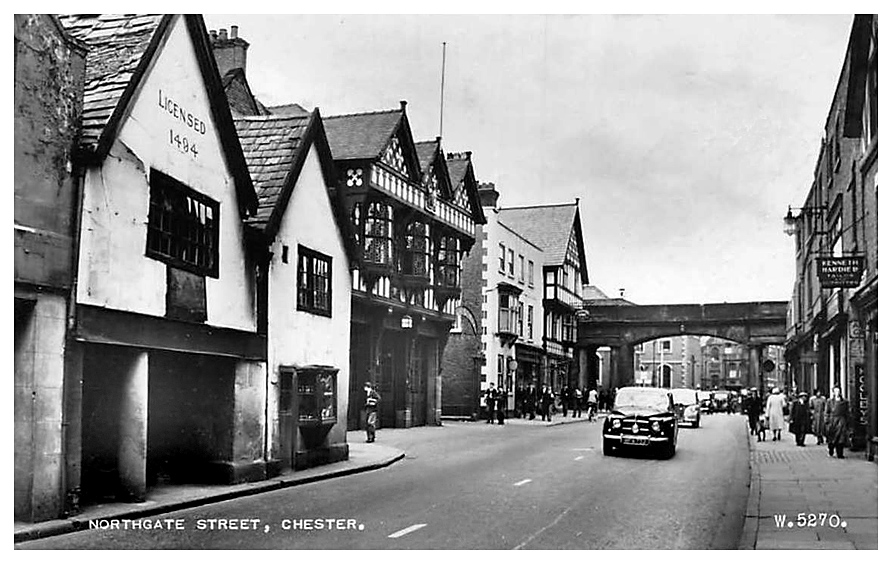 Northgate Street in 1955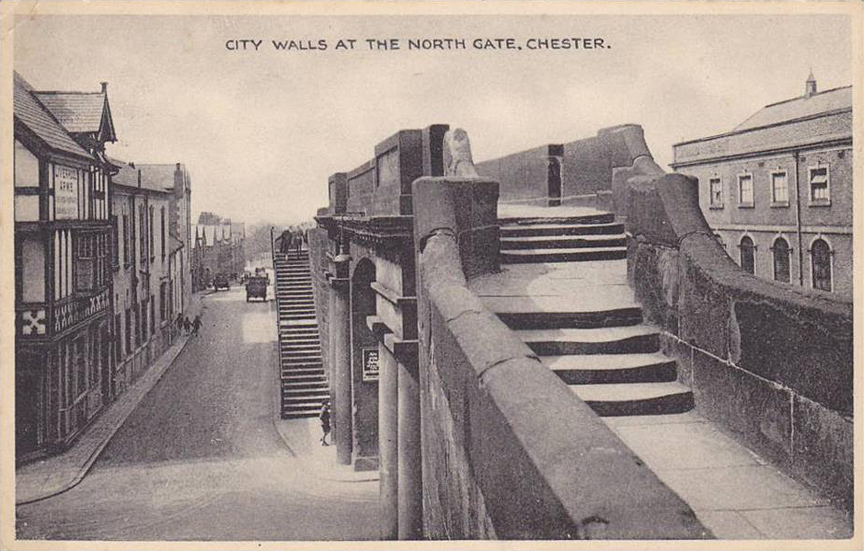 Learn much more about the Northgate here..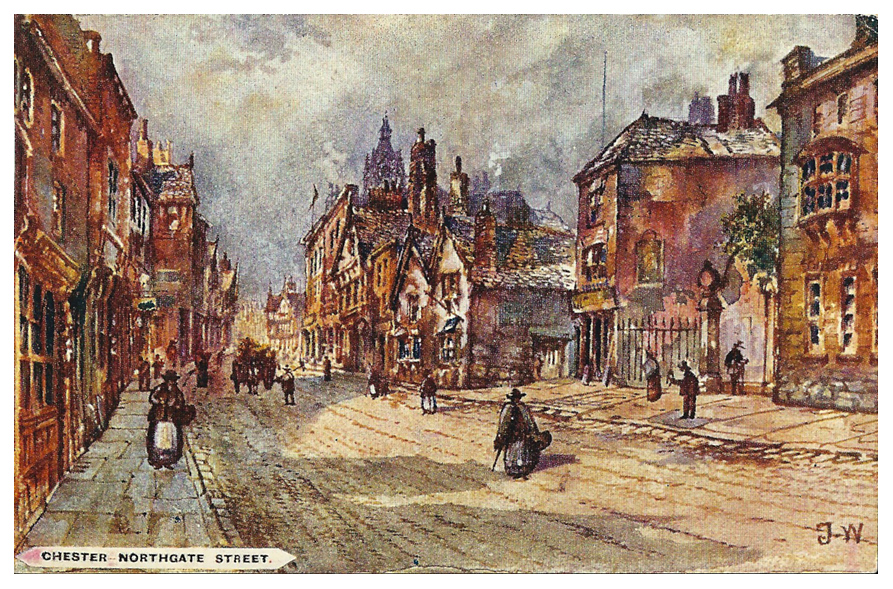 This Row at the south (Cross) end of Northgate Street was demolished at the end of the 19th century
and replaced by the buildings below, which still bear the ancient name of Shoemaker's Row.


The south end of Northgate Street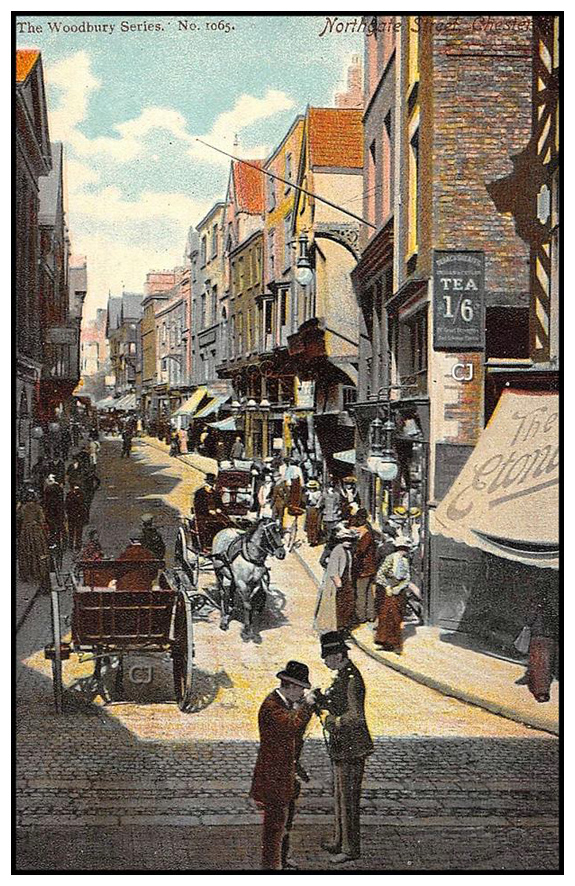 Approaching the Cross from Northgate Street


Postcards Front Page | Next Page: Some Views of the Chester Canal
Top of Page | Site Front Door | Site Index | Your Letters & Comments | Chester's Visitors Through the Ages | Lots of Links | Start: The Northgate
Old Chester & Liverpool | Modern Chester | B&W Picture Place Photography | Advertise on this site | Contact us | About the Author

© Steve Howe / B&W Picture Place, Chester