A Postcard from Chester

A century of old picture postcards sent by visitors to our beautiful city

New additions made to these pages 24th November 2016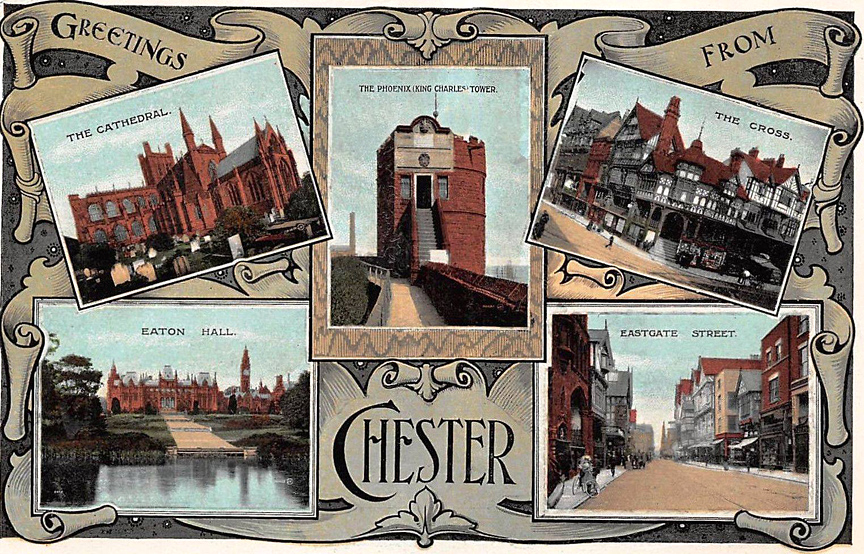 Click on a thumbnail below to view our growing collection of cards. Captions and links to further information will be added very soon..


The Abbey Gateways


Chester's Parks



The Groves & River Dee


Chester's Bridges


Eastgate & Foregate Streets


The City Walls & Gates


Chester's Old Inns


The Cathedral & Churches


Bridge Street


Watergate Street


The Rows of Chester


Miscellaneous Locations


Northgate Street



The Chester Canal



The Town Hall and Square


Aerial Views of Chester


Novelty Chester Postcards

More old Chester postcards
coming soon!
© Steve Howe / B&W Picture Place, Chester