If you're enjoying your visit to our site,

please

consider donating a small sum to help us keep it online and growing for the benefit of all who love Chester. Simply click the button and enter your contribution, no matter how small. It's safe and easy- you don't even need a PayPal account. We thank you!
A Postcard from Chester
A century of old picture postcards sent by visitors to our beautiful city
Bridges Over the River Dee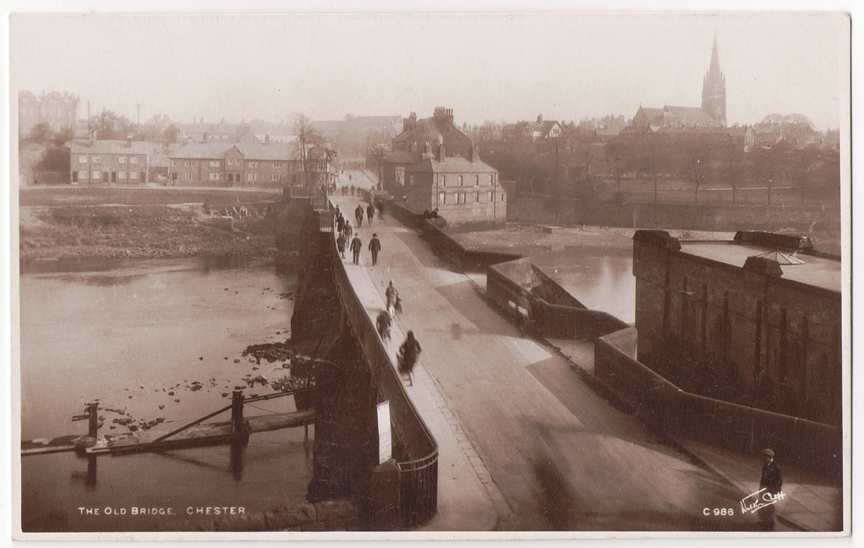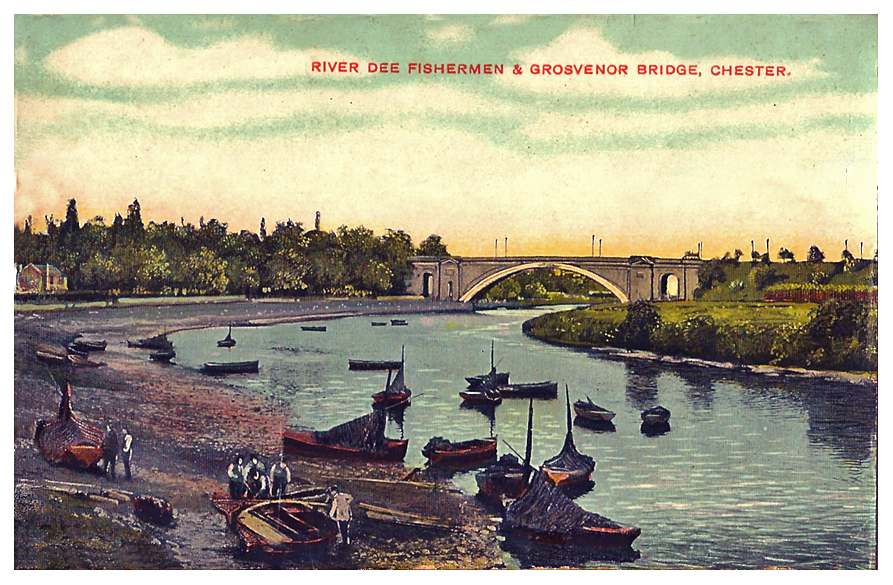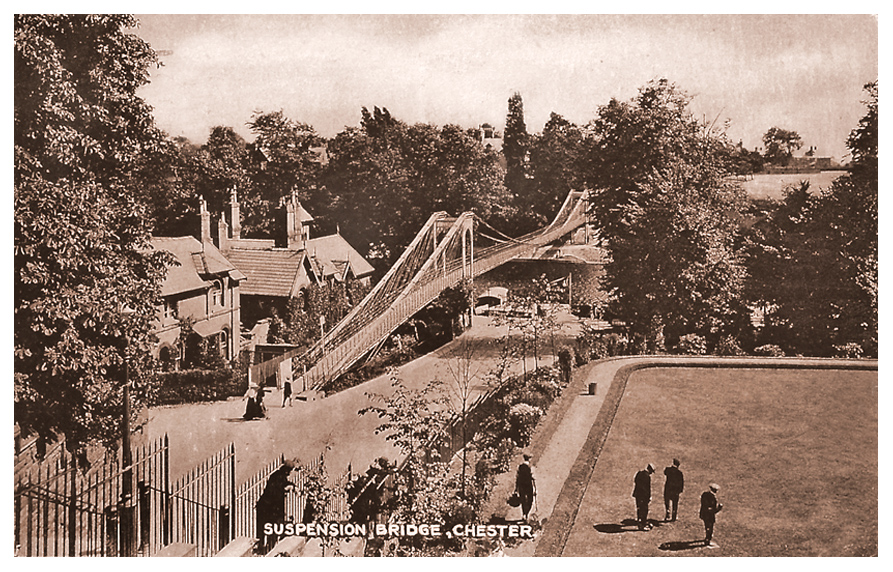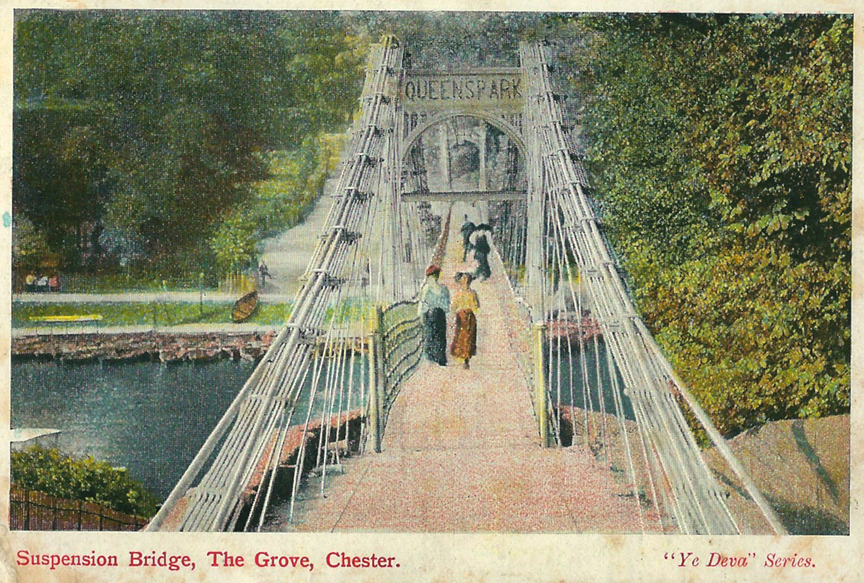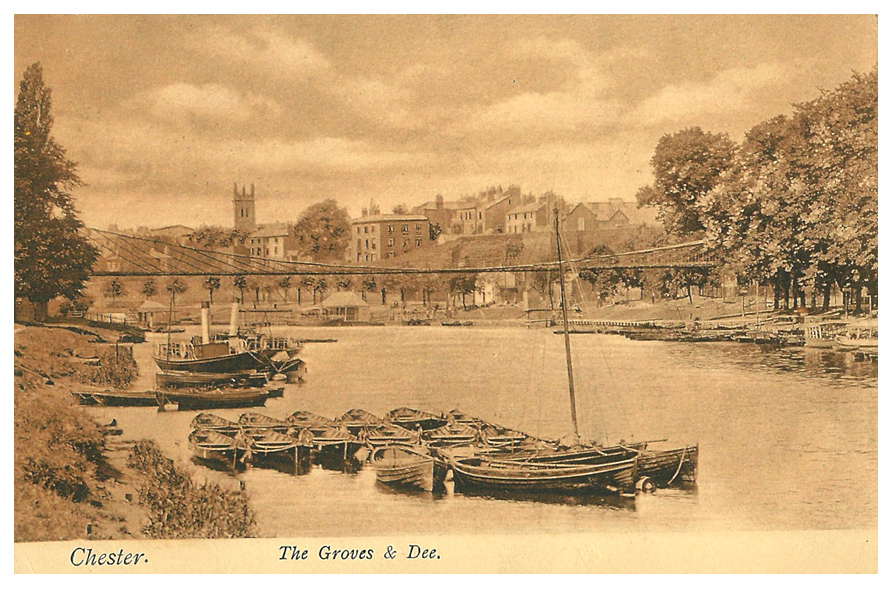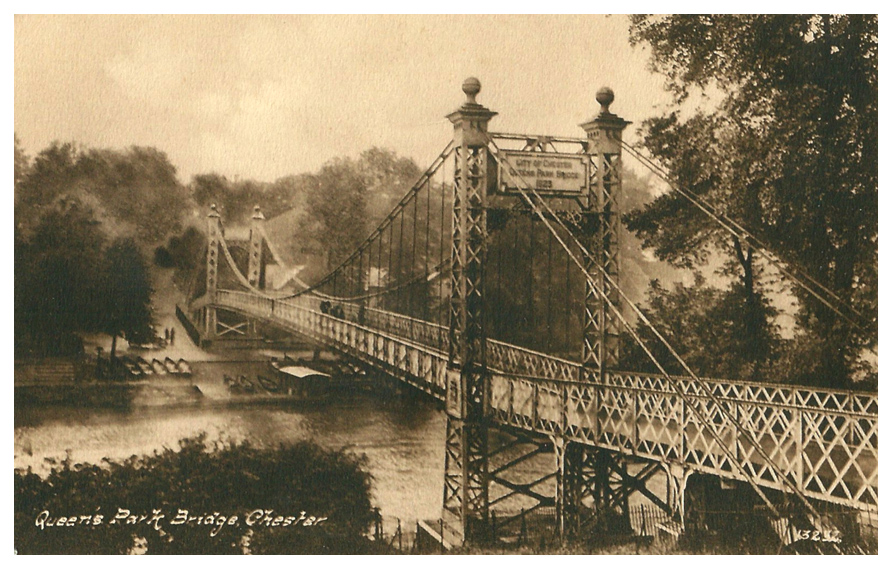 Learn about the beautiful River Dee and see some more pictures here..

Postcards Front Page | Next Page: Eastgate & Foregate Streets
Top of Page | Site Front Door | Site Index | Your Letters & Comments | Chester's Visitors Through the Ages | Lots of Links | Start: The Northgate
Old Chester & Liverpool | Modern Chester | B&W Picture Place Photography | Advertise on this site | Contact us | About the Author