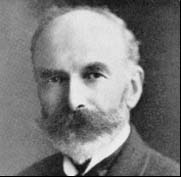 Here is the shamefully neglected grave of the great archaeologist Professor Robert Newstead. He had been appointed as curator of the collections of the Chester Society of Natural Sciences in 1886 and, from 1903, also of theChester Archaeological Society, later becoming chairman. In the same year, these organisations came together to form the splendid Grosvenor Museum, a visit to which which should be considered an essential part of your time in Chester.

He held the position for most of the rest of his life- even during the period 1905-24, when he was also Professor of Entomology at the Liverpool School of Tropical Medicine- a truly 'universal man'. For over half a century, he was a leading figure in the investigation of Chester's archaeology, making great discoveries at the Amphitheatre, Infirmary and Deanery Field, to name just a few. He transformed the description and display of the collections and gained widespread acceptance among developers and builders of the importance of allowing access to their site works to carry out 'rescue' excavations and recordings of finds. Everyone that loves Chester should be grateful to him.
Here is an excellent presentation by the Grosvenor Museum about Professor Newstead's life and achievements...