A Virtual Stroll Around the Walls of Chester
The Vanished Pubs of Chester Gallery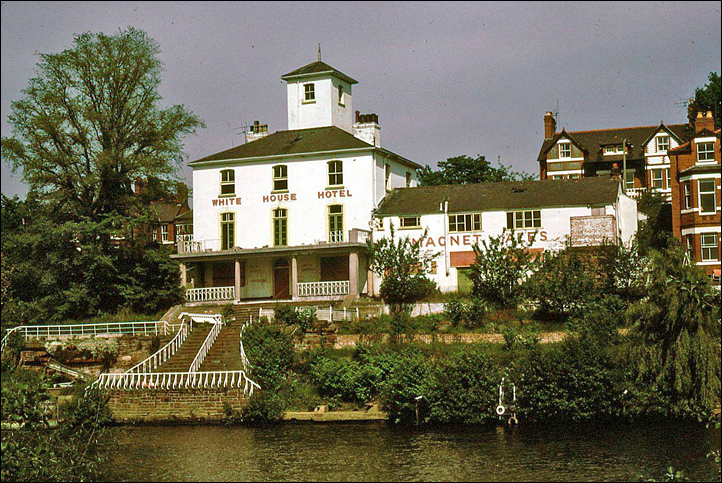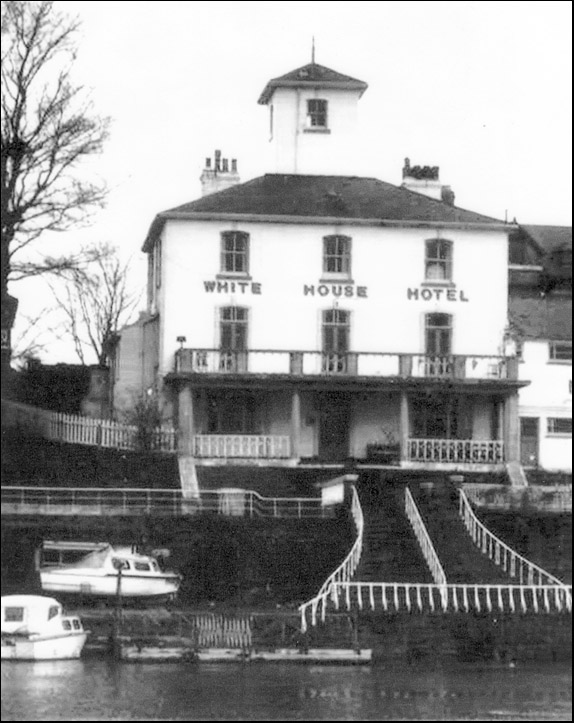 Here is a delightfully evocative hand-coloured photograph of customers enjoying a sunny Sunday at the old White House Hotel which formerly stood above the river on Sandy Lane in Boughton, just outside Chester.

The cafe had originally been a pub. Reader Mike Lawton found this page and wrote to tell us that "my Great Grandparents Alfred and Sarah Jane Brentnall (ne Lloyd) ran the pub in the early 1900s and I had never seen a photo before. They had 7 daughters and one son (also Alfred) and apparently the girls regularly all trouped down to Hever Castle at the invitation of Lord and Lady Aster to dance at the balls. Why I have no idea. Alfred worked as a foreman for the leadworks and was found leaning on a bench outside the White House Pub. They thought he was asleep but he had died!"

During the 1950s, the licencees were Bill Read and his wife Nancy. Can anyone supply the names of any others?

The variety of the gentlemen's clothing in the photograph is particularly interesting- the wearers appearing equally comfortable in swimming trunks or sturdy three-piece suit, collar and tie!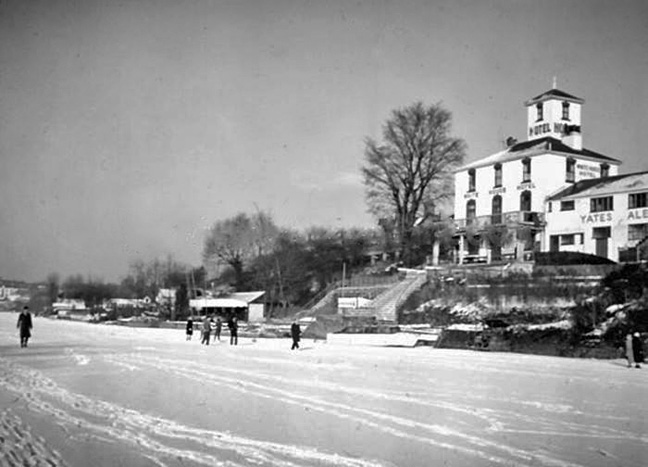 The White House Hotel and a frozen River Dee during the long cold winter of 1963

In contrast, here it is in high summer, seen from the Meadows


Sadly, the White House no longer exists and the site is now occupied by the mundane block of flats illustrated above. However, Sandy Lane still remains an attractive area of the city and is very popular with Chester families, especially during the summer months. There is an outdoor paddling pool, playground, boatyard, sailing club and a free public car park and slipway.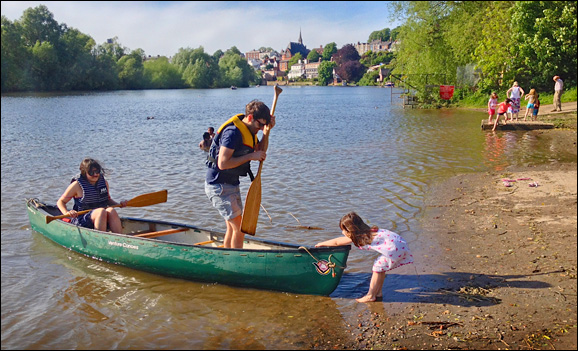 The slipway at Sandy Lane
Chester's Vanished Pubs parts 1 | 2 | 3 | 4 | 5 | 6 | 7 | 8 | gallery
Site Front Door | Site Index | Chester Walls Stroll | Old Pubs Gallery | Previous Picture | Next Picture